If you were ever in doubt over having clover in your garden I'll give you two very important reasons:

1) Clover fixes nitrogen into your soil, feeding the grass
2) Bees love it, at any one time I have between 10-20 Bees just on the clover, ignore the rest of the plants in the garden.

Admittedly I will need to get rid of some but that can wait until later in the year. It's taking over the lawn but if it's going to feed the grass and Bees then I can live with that for another few weeks or so.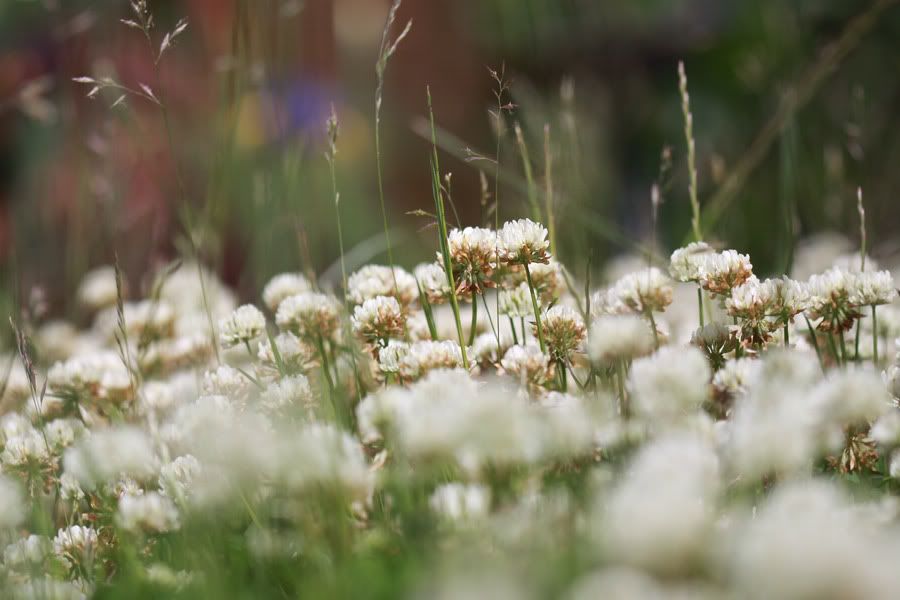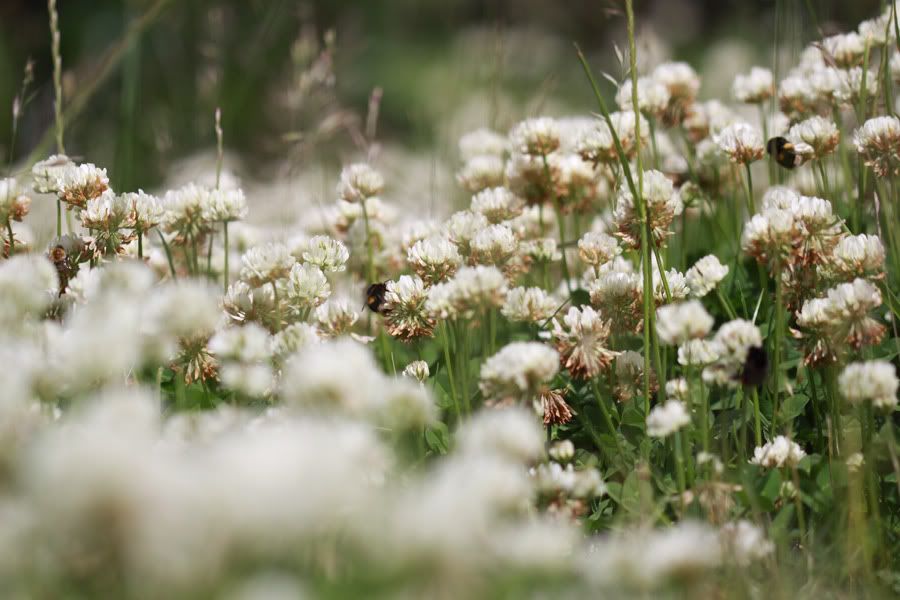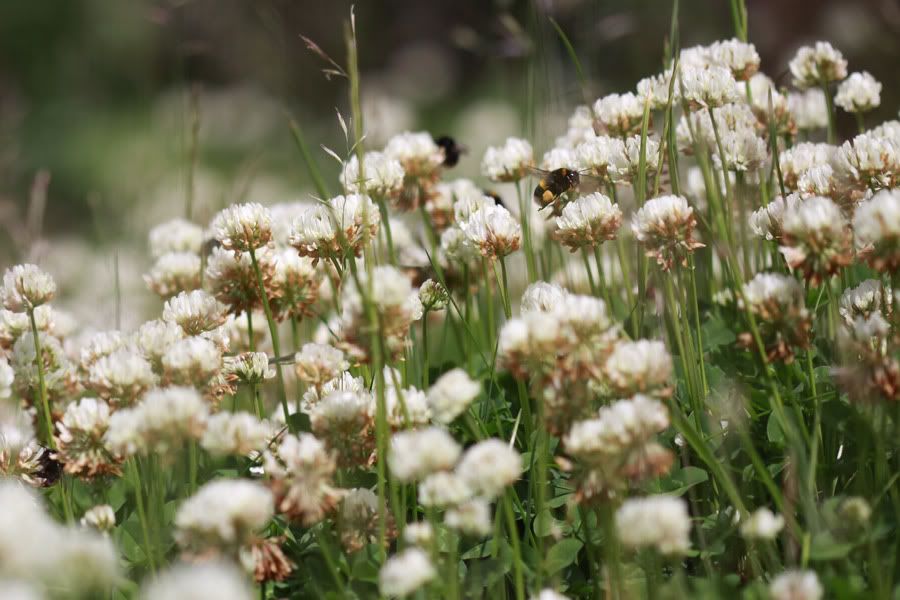 There are lots of different species, even these tiny ones that I haven't yet managed to get good shots of… As they fly, they almost look blue, it's just a silvery blue insect flying around…