As the snow is still around and is likely to stay for another week or so, any photos I take are going to have that cold white stuff in it…

I realised I'd forgotten to post photos of a Jay we had coming in before Christmas… I haven't yet seen it since we got the deeper snow, but I see no reason why it wouldn't be visiting… Unless, of course they've moved elsewhere to find more food.



I know the photos aren't great, but as I'm sure you're aware, snow is not the easiest to take photos in…

Today the Song Thrush has begun to get braver and is now venturing relatively close to the house in its search for food.

As I have a couple of very aggressive Blackbirds, I've been attempting to broadcast the food around the garden as much as possible to allow all the birds the chance to eat in relative peace.


First Song Thrush was right at the back of the garden… There's little for him up there other than fallen seeds.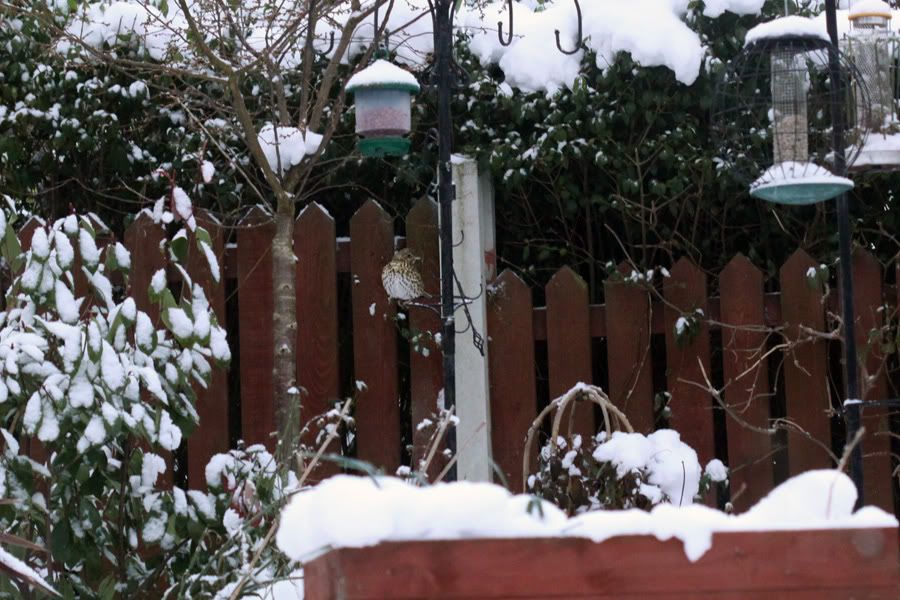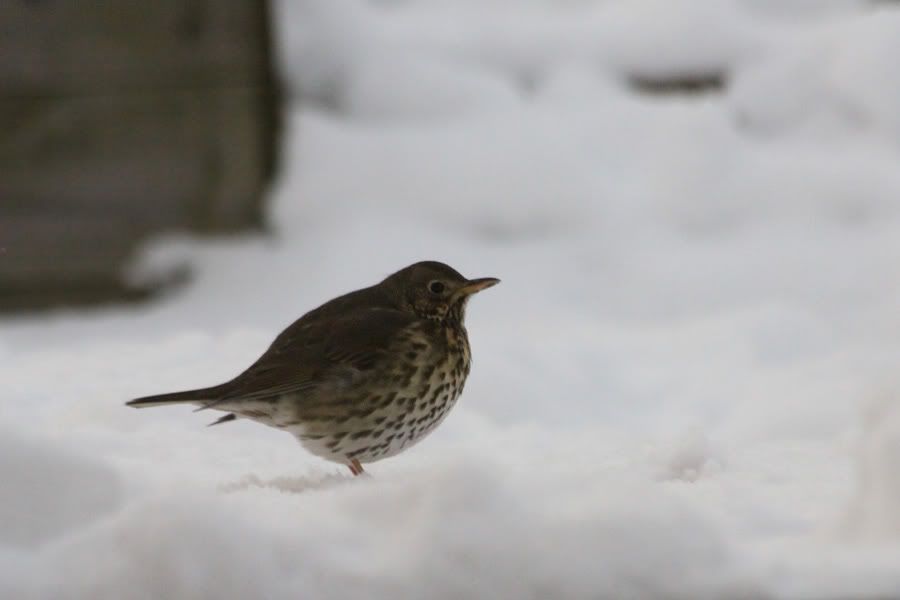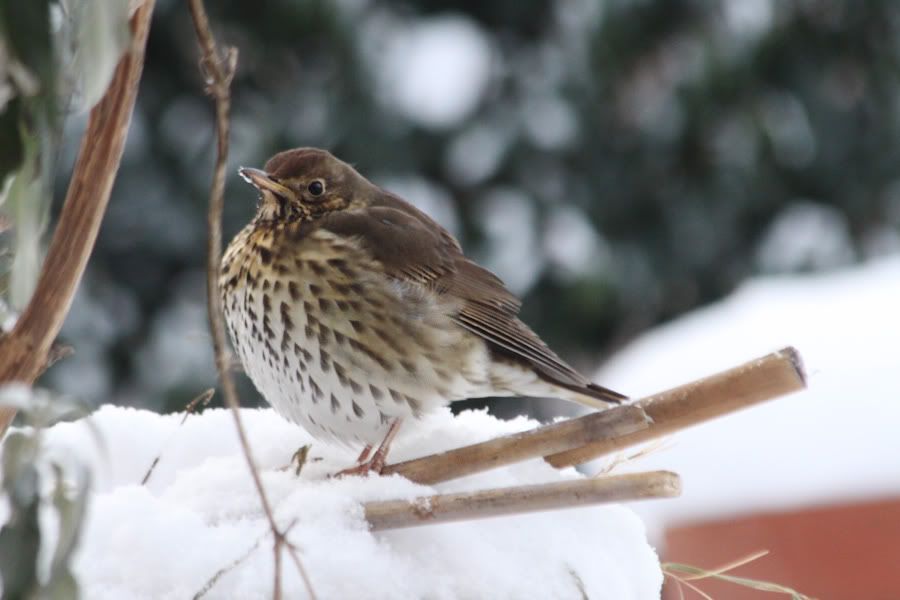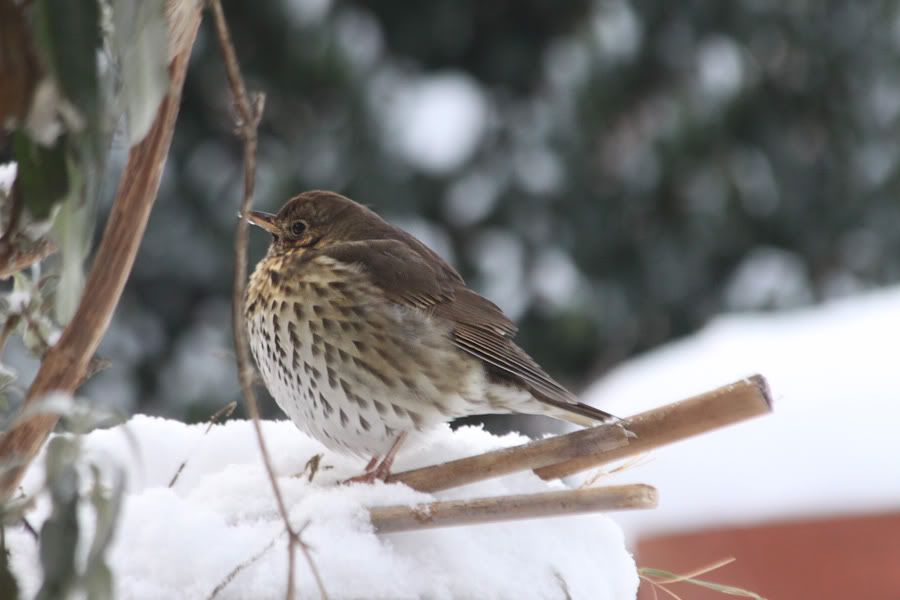 It's my mum's birthday today so we went into town, had a bite to eat, went up in the wheel and battled our way around the city trying our hardest not to break our necks by slipping over.

I've had enough of the snow now... Will someone please come and take it away. Can't even get up to our house, it's such a struggle in the deep snow. And just to make me even more happy... We had more snow last night and today. Not a great deal, but enough to make me fall down the steps after throwing more food out for the birds... I was being soooooo careful too! Well, I'll have a nice bruise across my back tomorrow no doubt.

I'm annoyed my parcels still haven't arrived, I want the post back to normal and I highly doubt we'll have our bins collected on Monday.

Grumble, grumble, grumble. Moan, moan, moan.