Yes I know by now you're well and truly bored of snow photos… But it's so rare we get so much, and so DEEP!!! I'm shocked at how deep it is, I've taken tomorrow off because with very cold night temperatures it's just going to freeze over and there's no way I intend on sliding down the hill on my bum.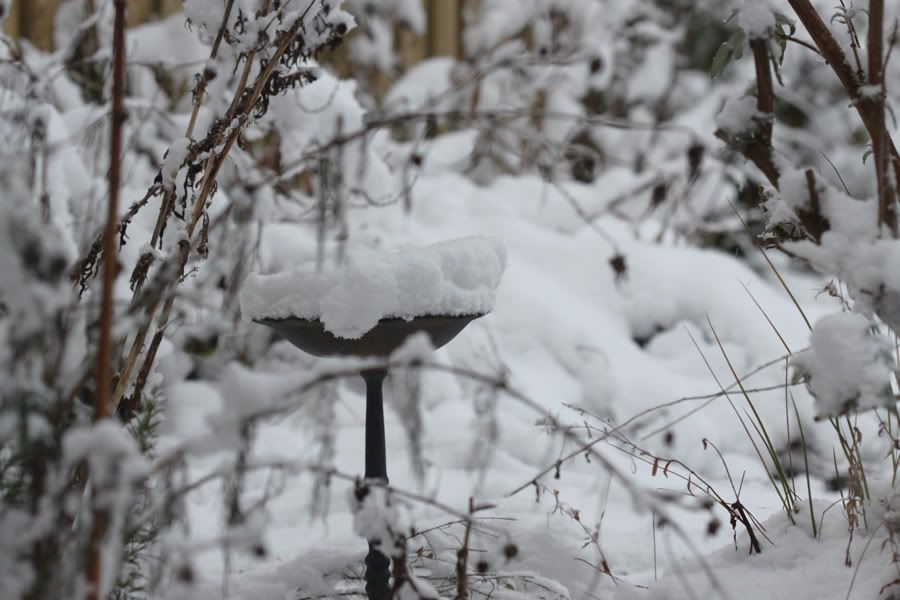 Eventually we were allowed to go home at 2:30, obviously enough people had complained saying if we wait until 4pm when it's getting dark and then have to walk home it's just not safe.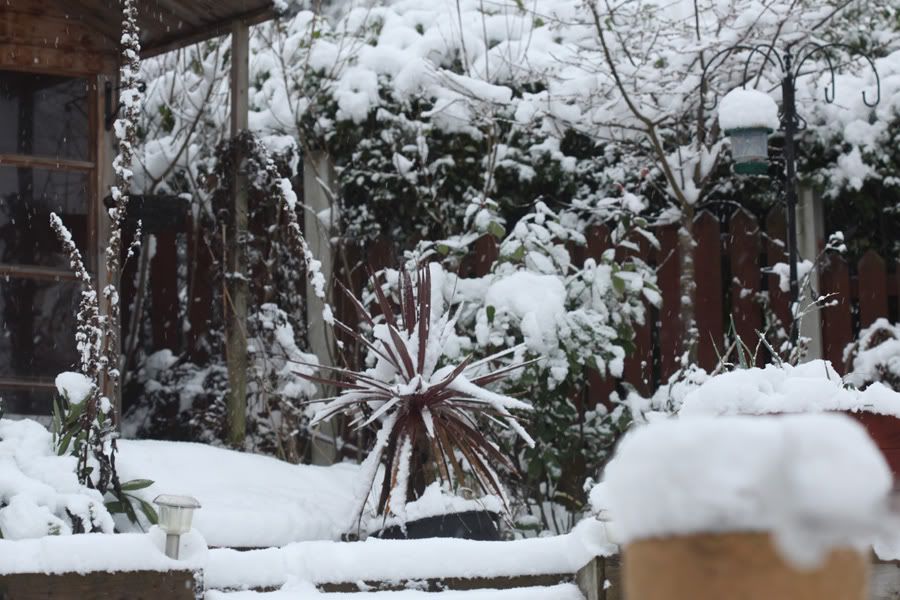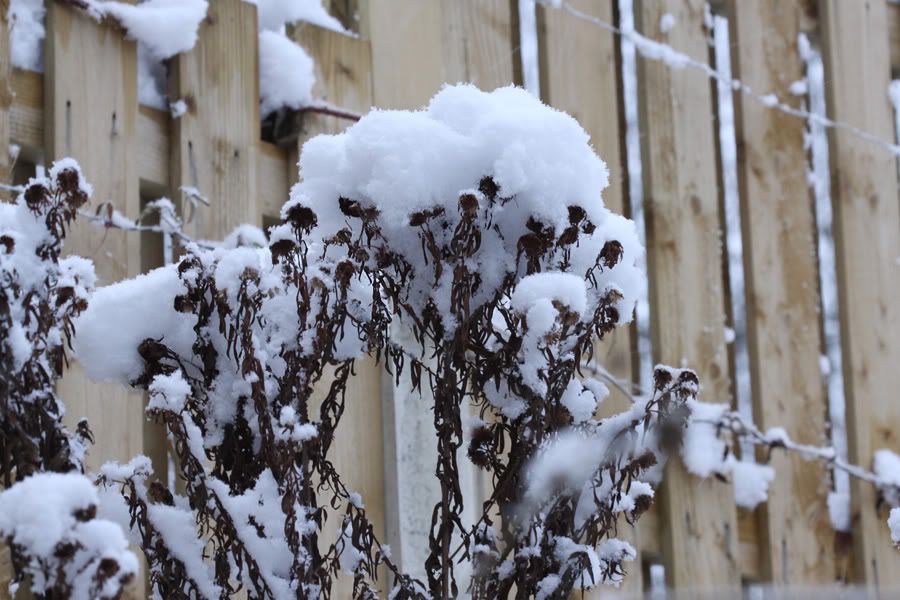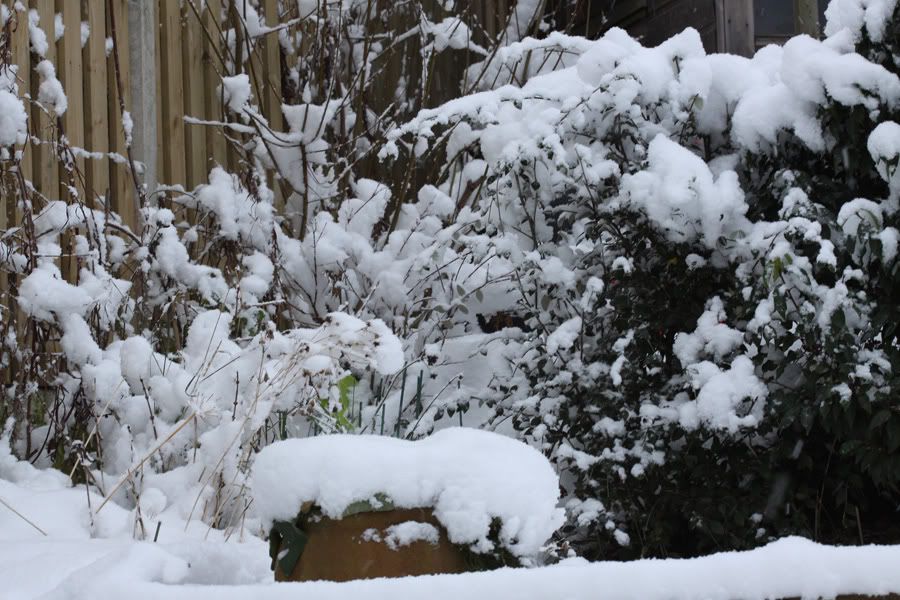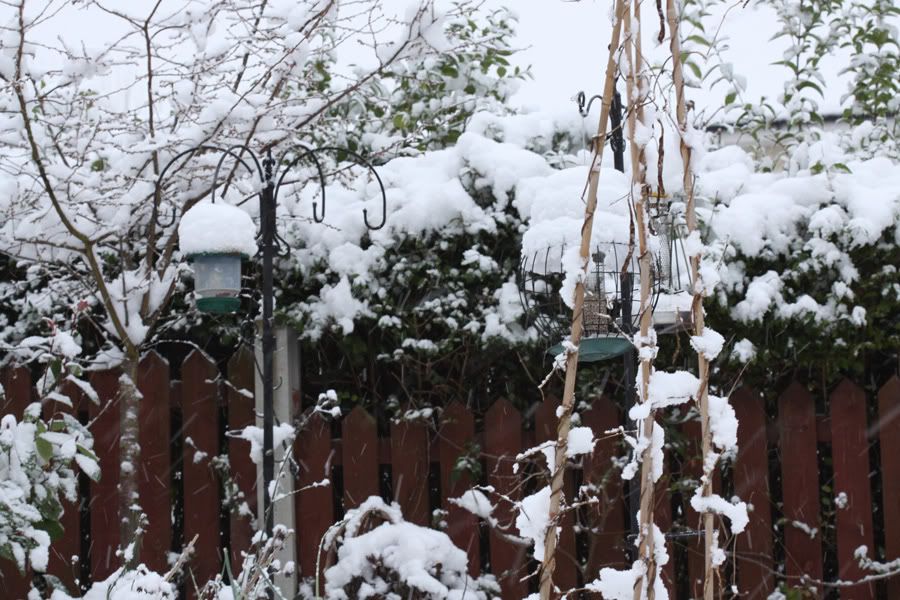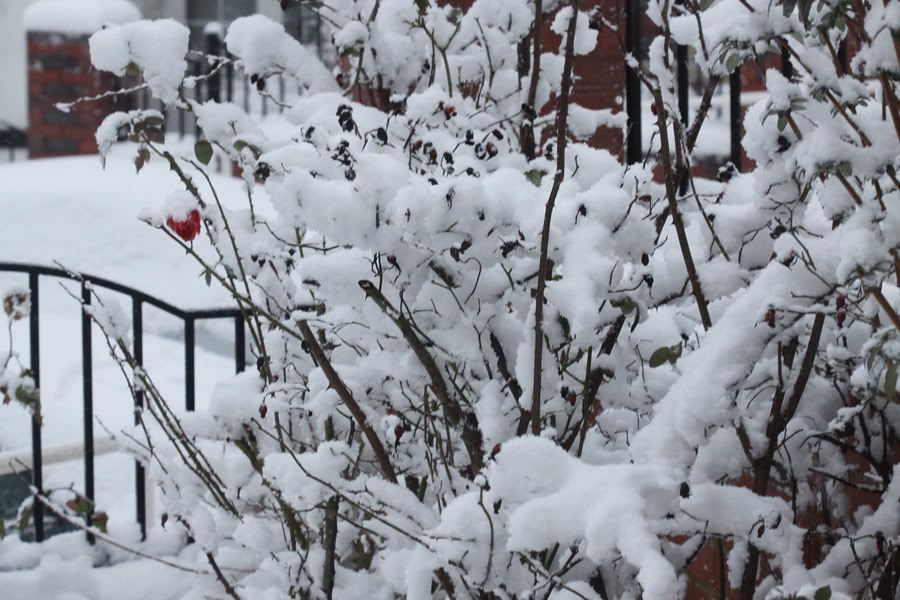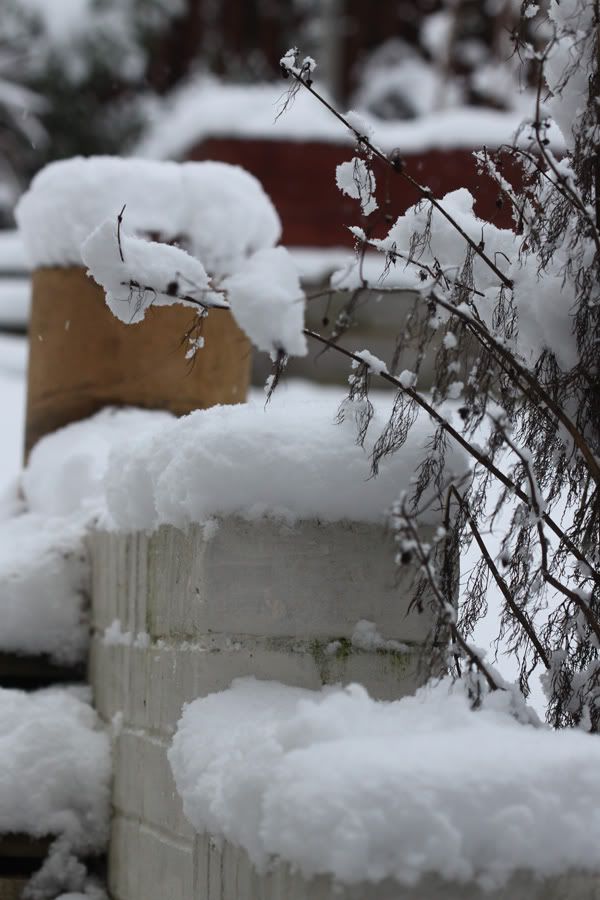 When I left a few bus routes were running again so I caught one part of the way and roped my brother into meeting me to walk the last stretch with me. I was amazed that all the roads were totally clear!! Where were all the buses?!!!! Grrrrrrrrrrrrrrrrrr. There was no reason at all that no buses were running up the hill I live on, a plough even drove past us as we trudged through the slush and in places, deep snow – thank lord I bought some boots yesterday in anticipation of the snow!

Snow man building for me tomorrow… Worried for the birds though, I'm very low on seeds now and I don't think they will last until the weekend, I knew I should've popped into B&Q when I went past.