Yes, another day off work…

Our snow has melted overnight into solid ice and black ice. I set off, clinging to walls, fences – you name it. Got to a clear patch where all the snow had been cleared just to discover it was actually black ice. Somehow I managed to turn onto my stomach as I fell and slid down the hill before coming to a stop in the gutter.
I stopped, dazed for a short while wondering how on earth I was going to get out of this large expanse of pure black ice. Eventually I phoned my boyfriend to tell him I was stuck in the middle of ice… Before he got to me I'd crawled on hands and knees to the snow ice and managed to get a grip.

I went straight back home, no way was I venturing out in that!

I phoned in to work and emailed my manager her telling her I was iced in. She suggests I attempt to work from home – fair enough.
Later, she confesses she too is working from home and had pretty much exactly the same story – fell over, slid along on her bum before crawling back home.

We've had more snow today, we'll see if we manage to get into work tomorrow! Could be interesting.

Pete managed to get to work, he must have magic shoes, or the ice/snow was not as slippery, by the time Pete left (he's working late) it was pointless me attempting to go to work.

More visitors today…

Song Thrush is still with us.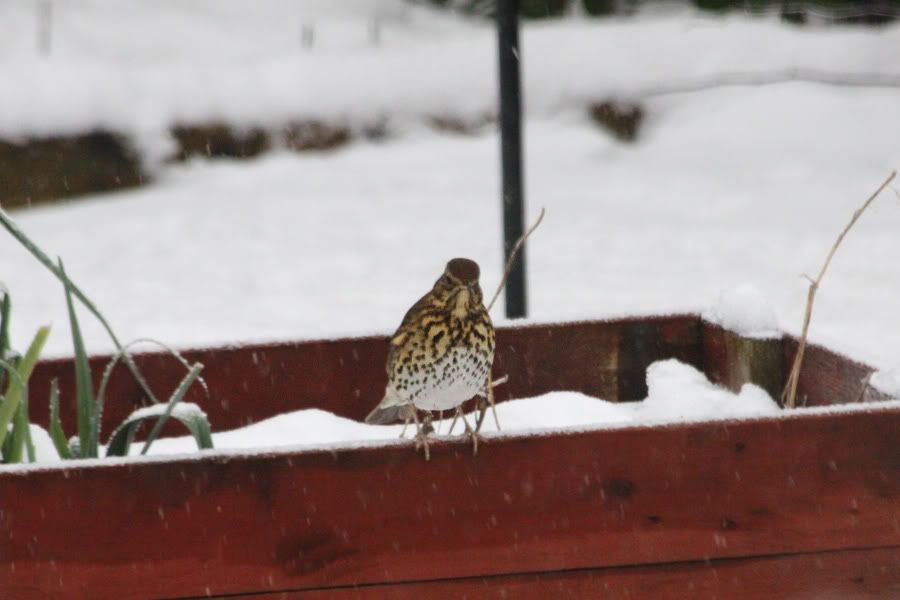 Jay popped in again..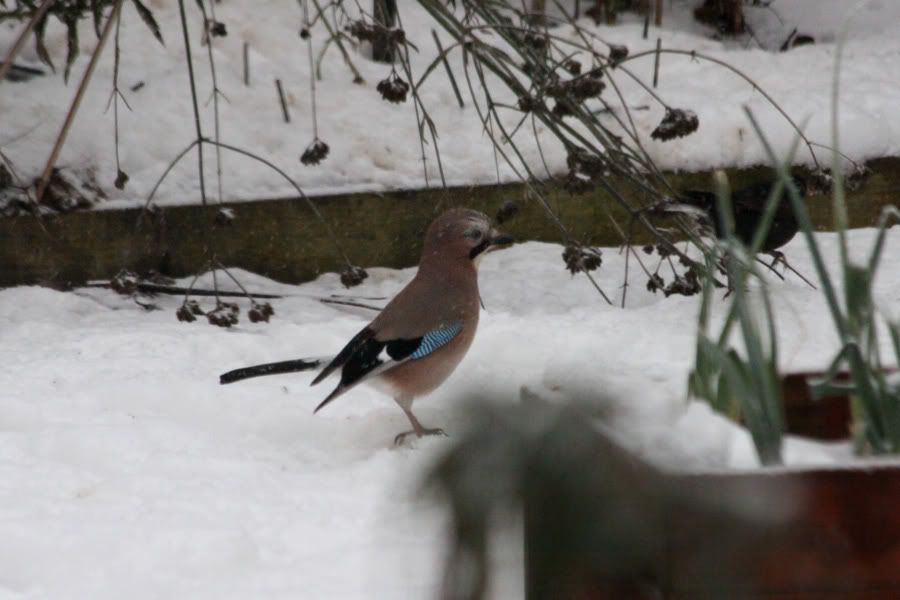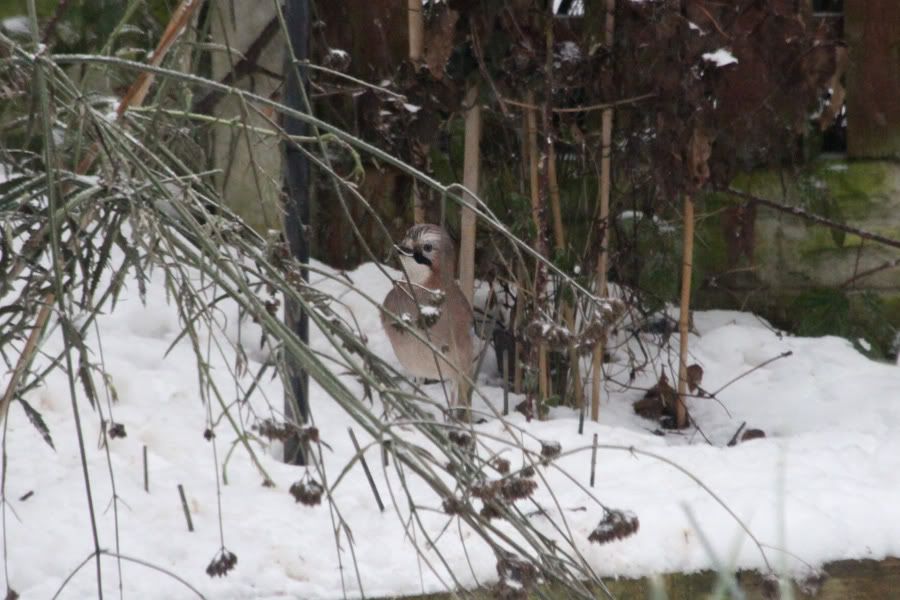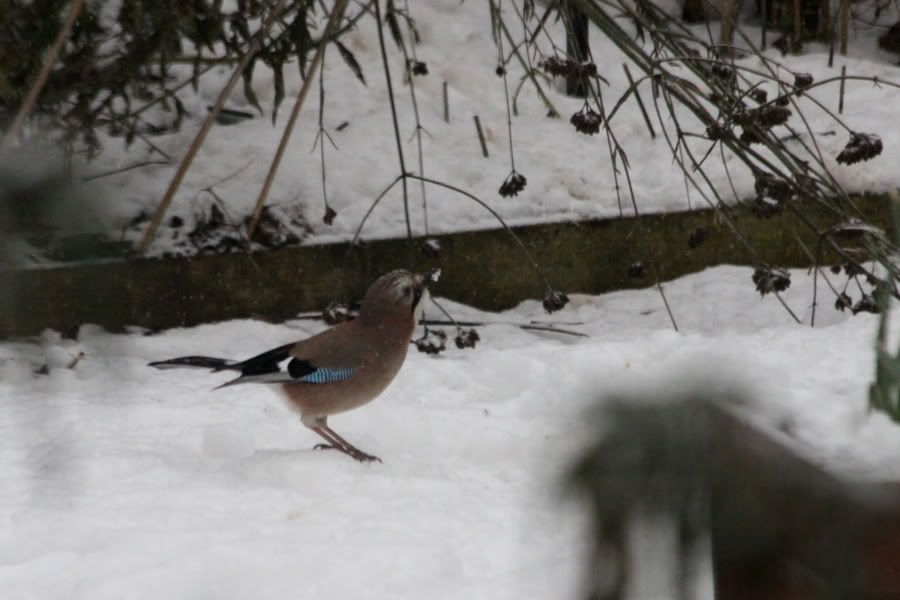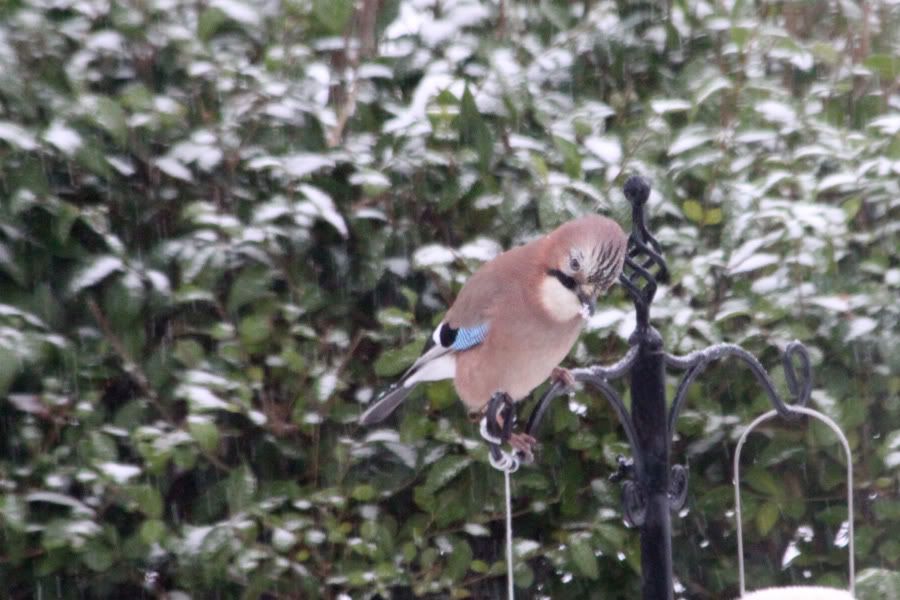 Jenny Wren was around this morning, but didn't venture close to the house… Taking shots of the Jay and who should I see in the Buddleja??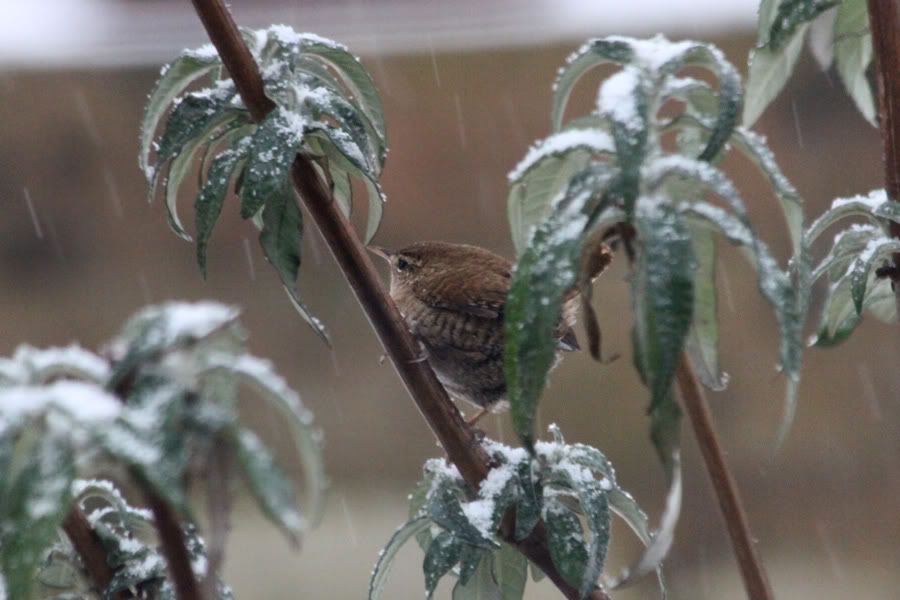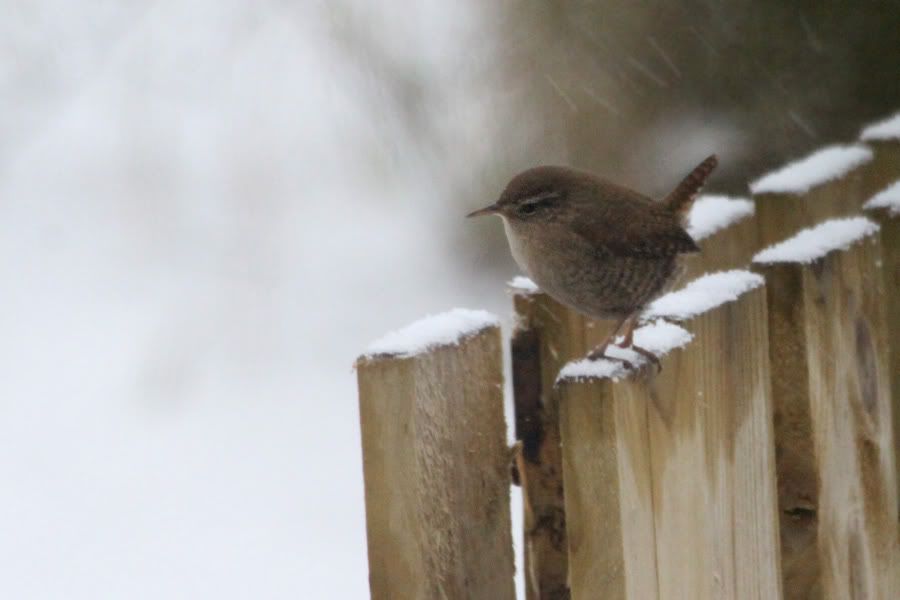 Yes I did get my work done.