This is what happens when you're bored during winter…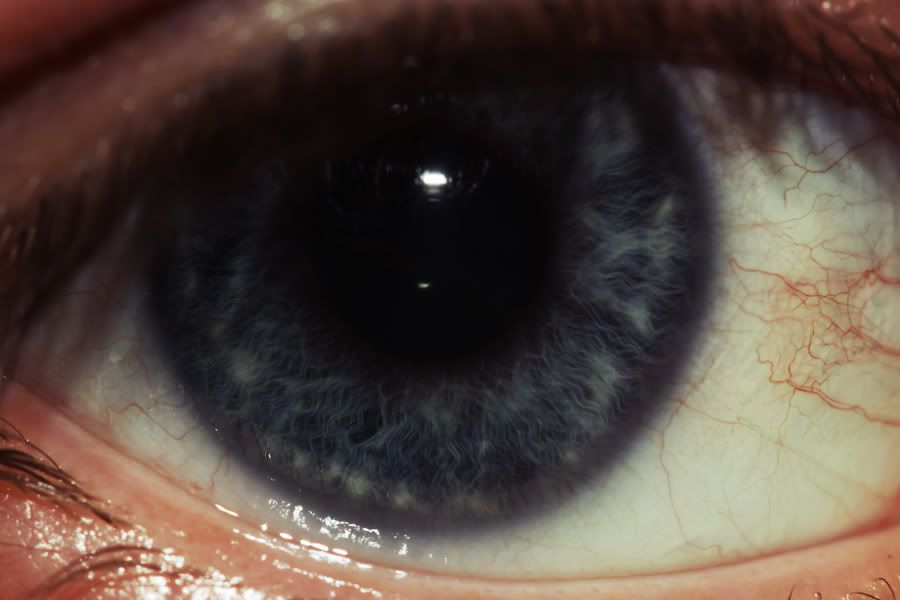 You end up playing with your camera… Tell you, it's not easy trying to take macro shots of your own iris with the one hand. Felt like I was taking a 'myspace' shot!
Lol
Hmmm next time I'll touch up the mascara! :) Oh and I think the bloodshot part must've been from my fall, heaven knows how it happened but it became bloodshot and hurt a lot to rub my eye.
Macro Monday is run at this website:
Lisa's Chaos