For those of you who have perhaps missed the previous 'pillar posts, you can catch up:
Here
and
Here
I managed to find a helpful website which stated that second brood Commas overwinter as adults, this means these dudes should hopefully have pupated and hatched in a few weeks so I will be able to cut back the nettles.
It has to be said though… I have been tempted to bring them indoors, cut the nettles back but leave some there so I can feed them. That way I can dig some of the patch up and not worry about disturbing any? But then there's always the risk that there are some eggs on the plants.
So, today I had a little look at my dude, just to check it was still alive…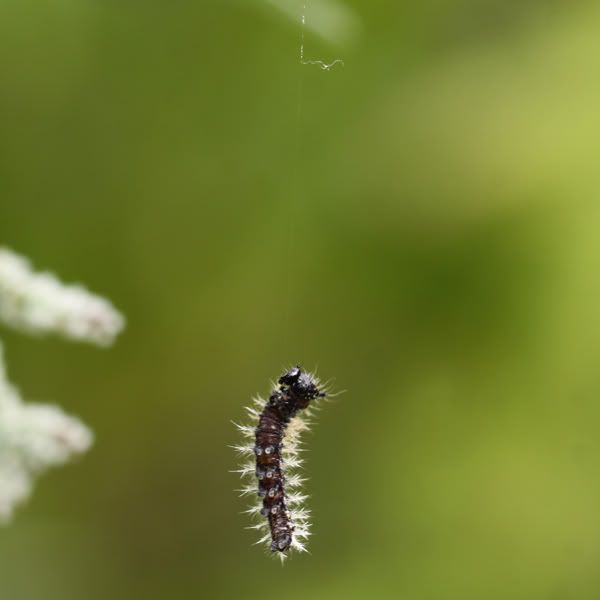 I'm not entirely certain what it was trying to do…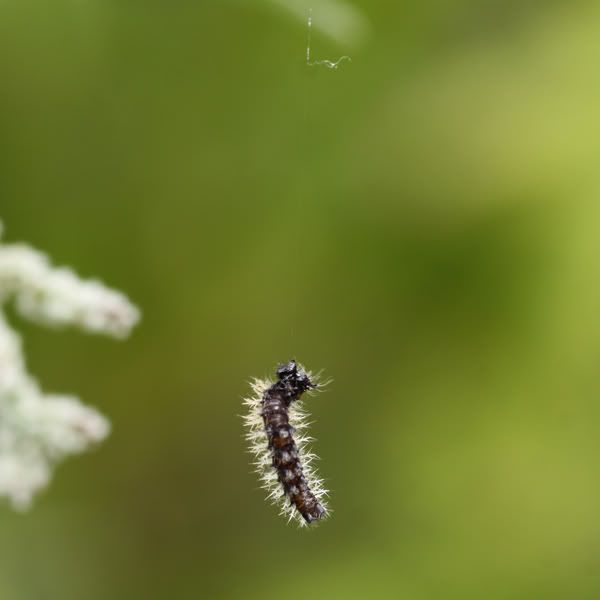 Then I looked at the rest of the nettles to gauge whether it had eaten anything; slightly concerned that the leaf it was on doesn't appear to have been nibbled.
Anyway, what I found instead was this lurking under a leaf: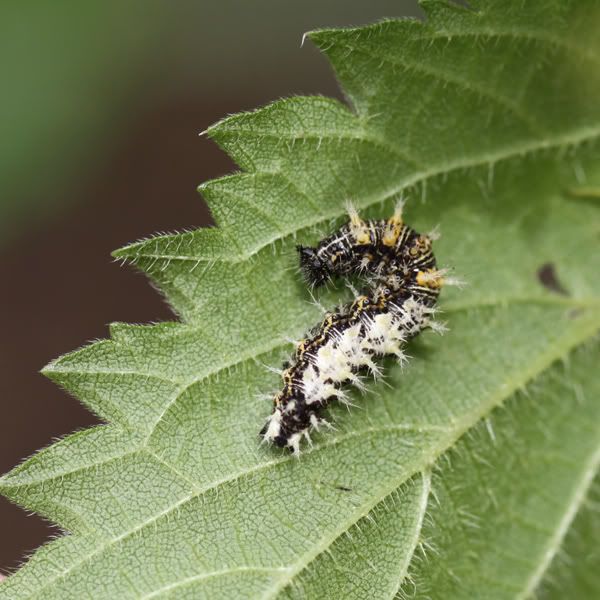 It is clearly much more advanced compared to little dude…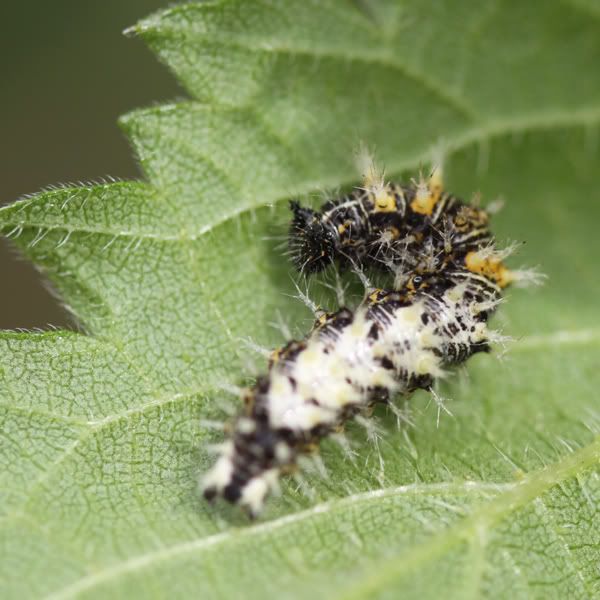 Now my curiosity was piqued I looked harder and found this: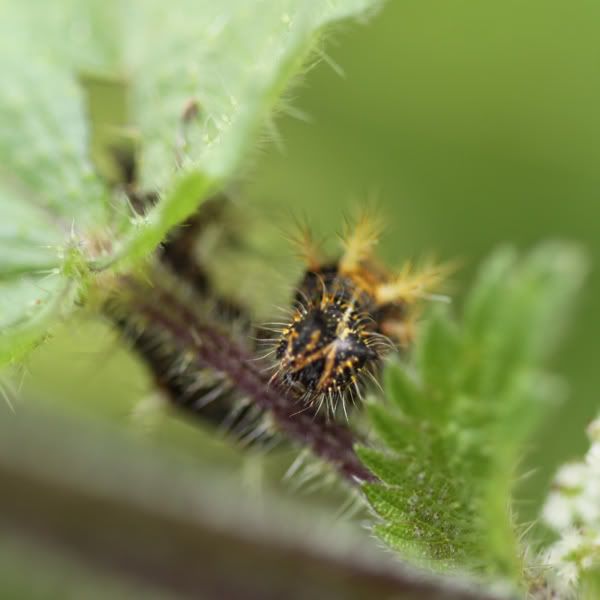 This one is on its last instar, I so I suspect will begin to pupate very soon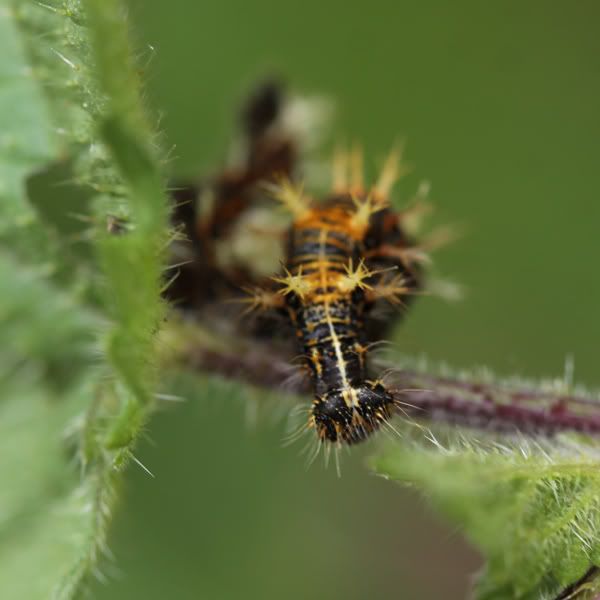 It wasn't very obliging for photos though! Who'd have thought these two larger ones remained unnoticed, I guess it must mean they're actually quite well camouflaged!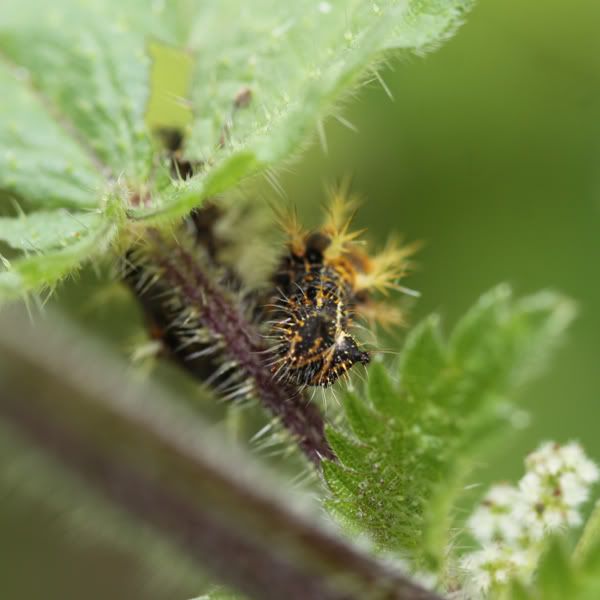 When searching the nettles for further inhabitants I came across this: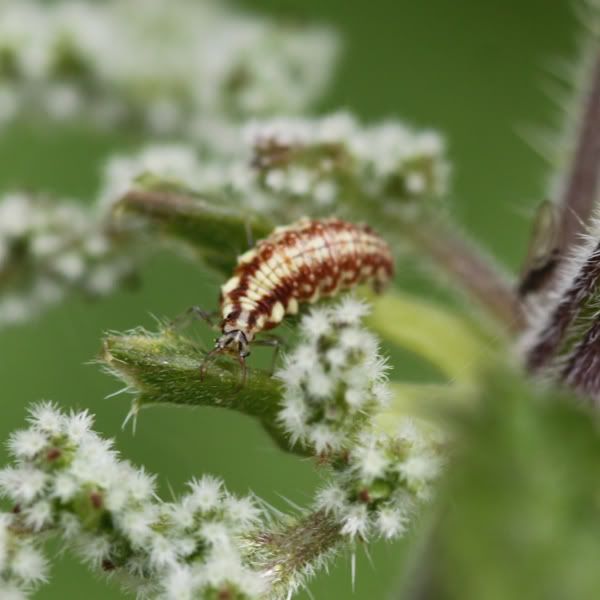 Virtual cookies for whomever can identify it… *I'm sure someone will be able to!*
I've actually seen quite a few of them this year but this is the first time I had my camera handy.