Here comes the fun part after the snow… The ice.

Think I'd rather have the snow thankyouverymuch.

This I noticed earlier…



The snow on the roof is melting, hitting the dish and then dripping into the pot below: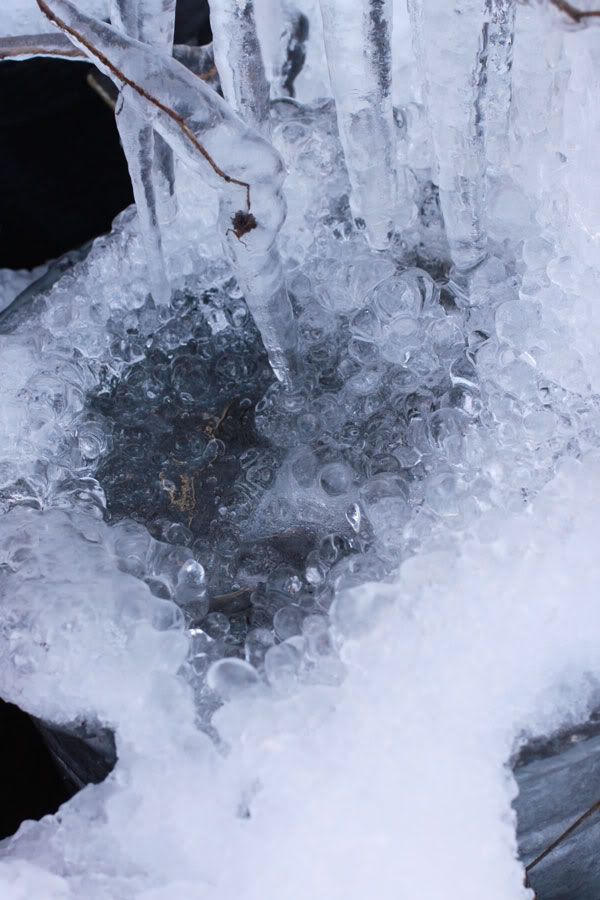 This twig is a Raspberry cane, it is in a nearby pot leaning over... I wonder if it will survive??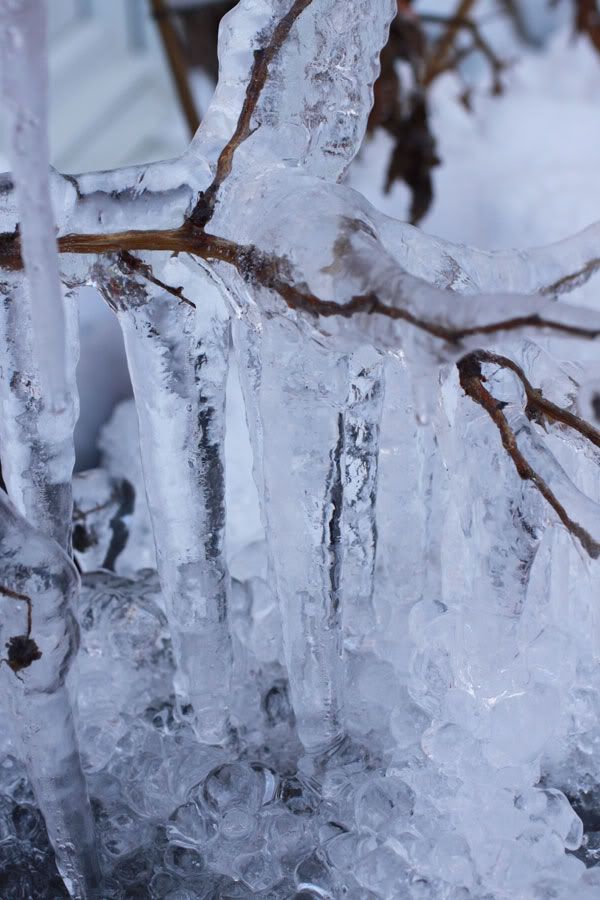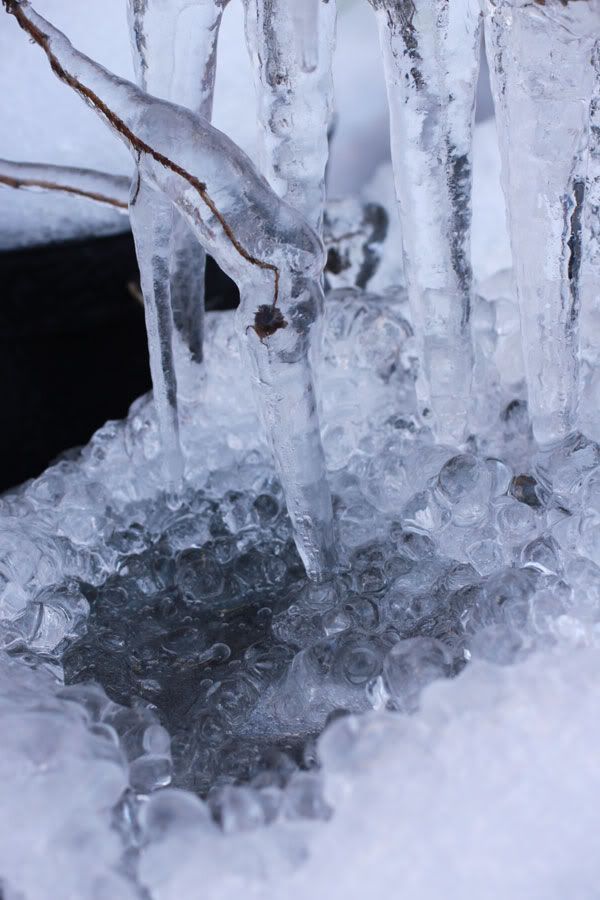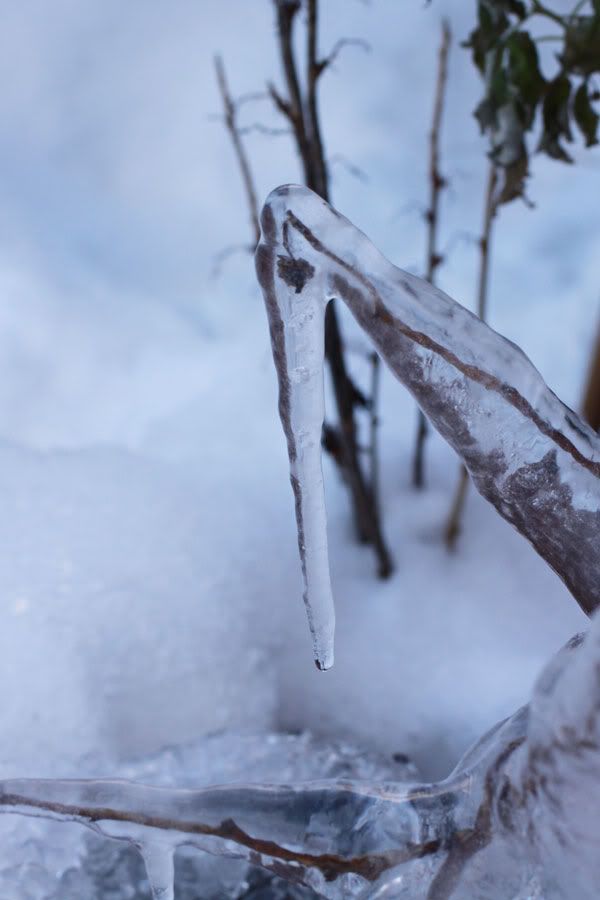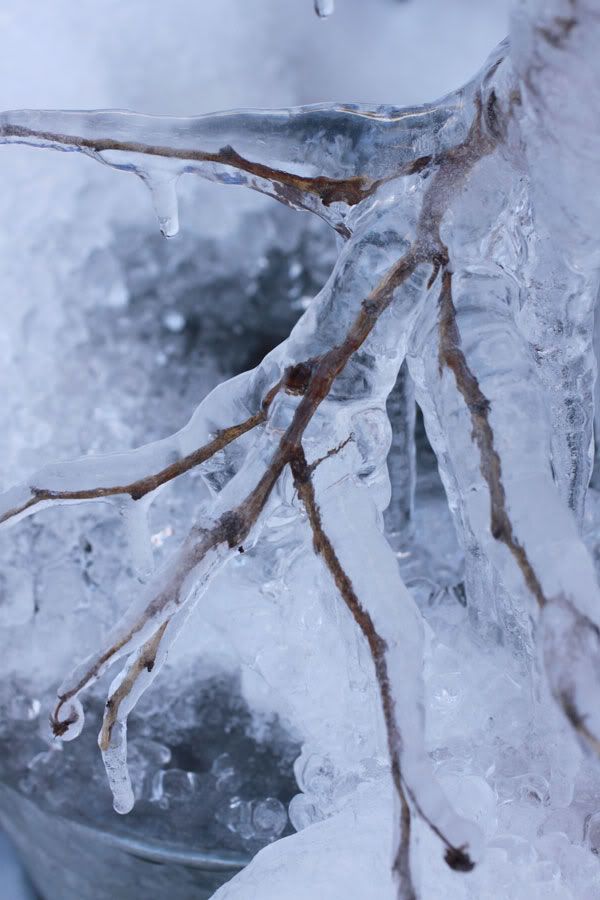 Some icicles by the landing window… We've an epic one which you can you only just make out if you look out the corner of the window… Sadly the camera can't quite catch it, I'd guess it's around the 3/4 foot mark.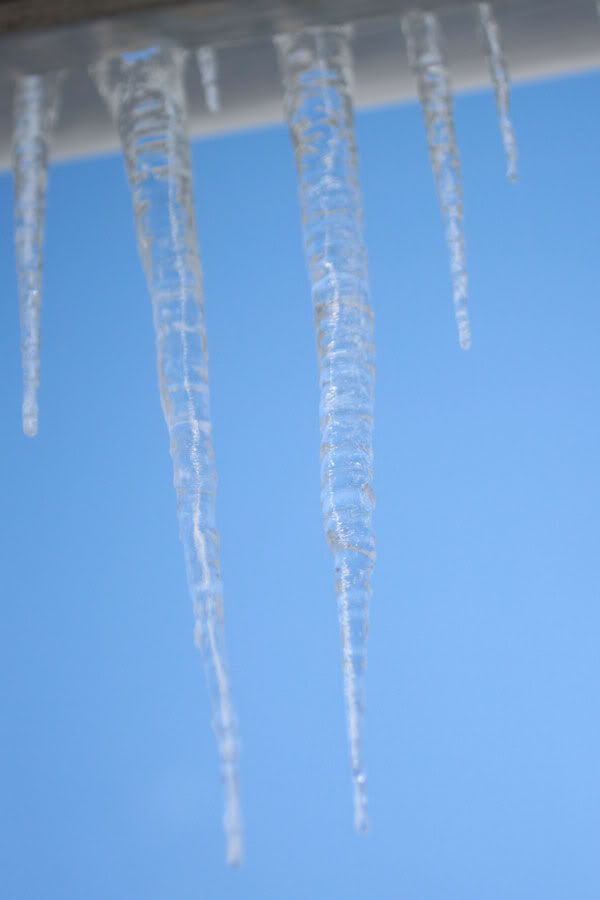 It's slightly warmer today so we had a go at clearing the path up to our house... Cleared my elderly neighbour's too, she has health carers coming so it should at least help them a little.
Let's hope we have a miracle and it all melts today!

Look what we made with the icy snow...

He has pride of place on our wall as you come through the gate, wonder how long he'll last.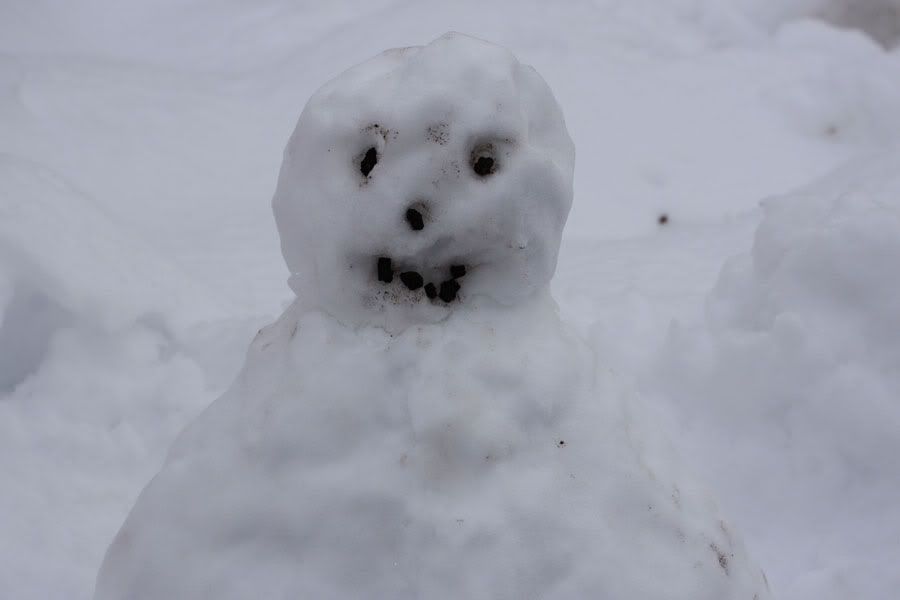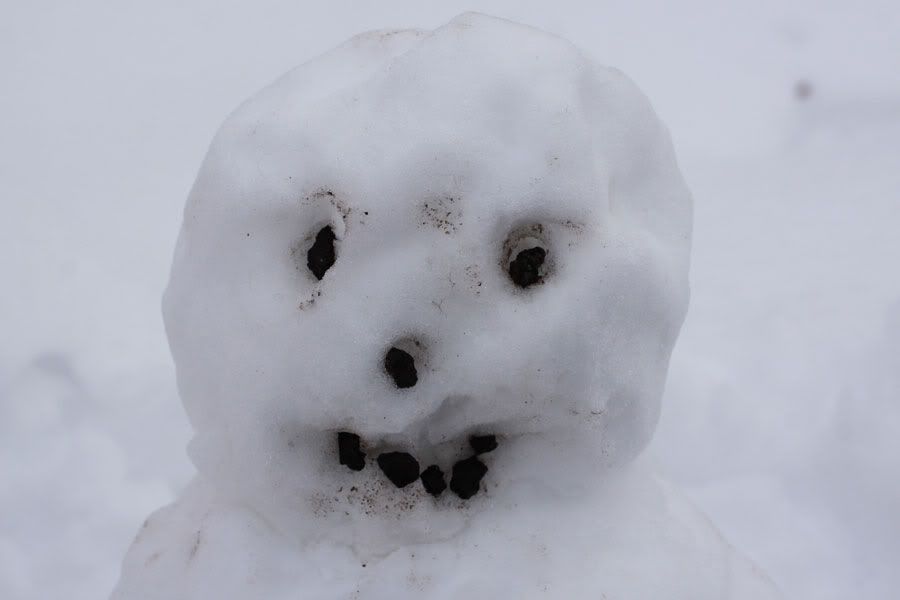 Snow, please go away. You've already ruined my plans for two weekends now... At this rate there will be no Christmas at Gwirrel's house!