I sense a pattern forming here…

More Bees dying, not in copious amounts, but enough for me to wonder what's happening. They always seem to be the white tailed bumbles, I don't think I have yet seen a red tailed or other dying…

Dying on a Hollyhock leaf… its little body still lies there.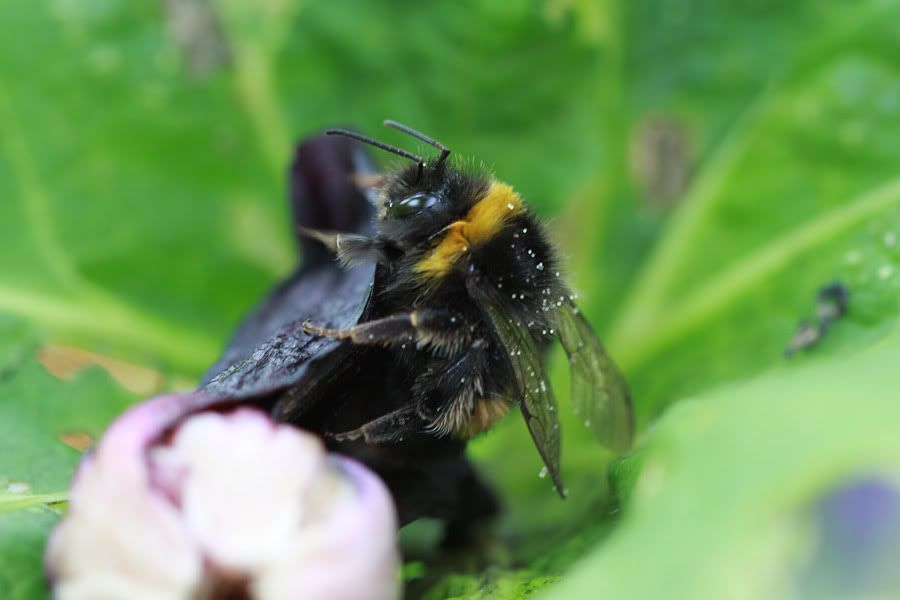 These two were 'asleep' on the Coneflower… I nudged them, but still very strange.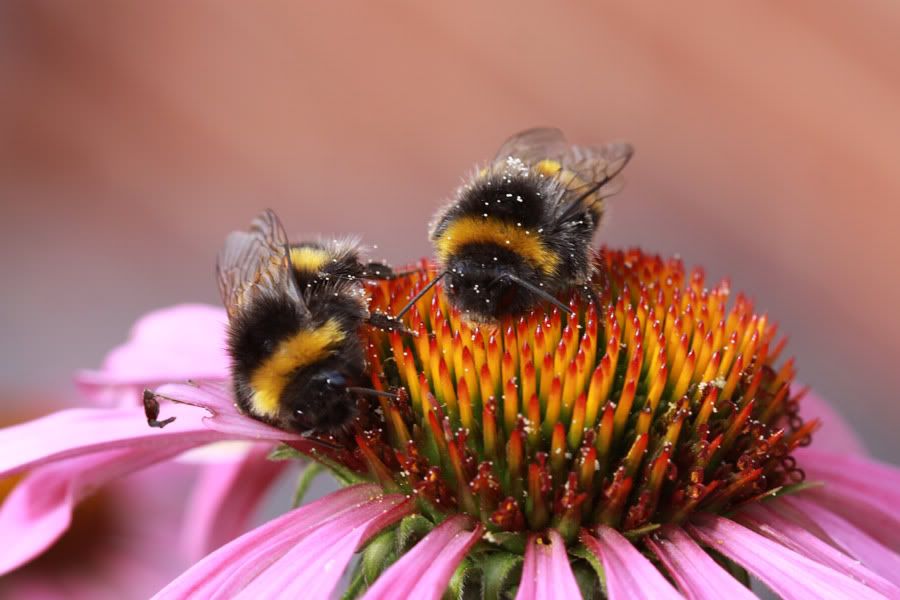 Happily, this one shows no sign of fatigue or dying.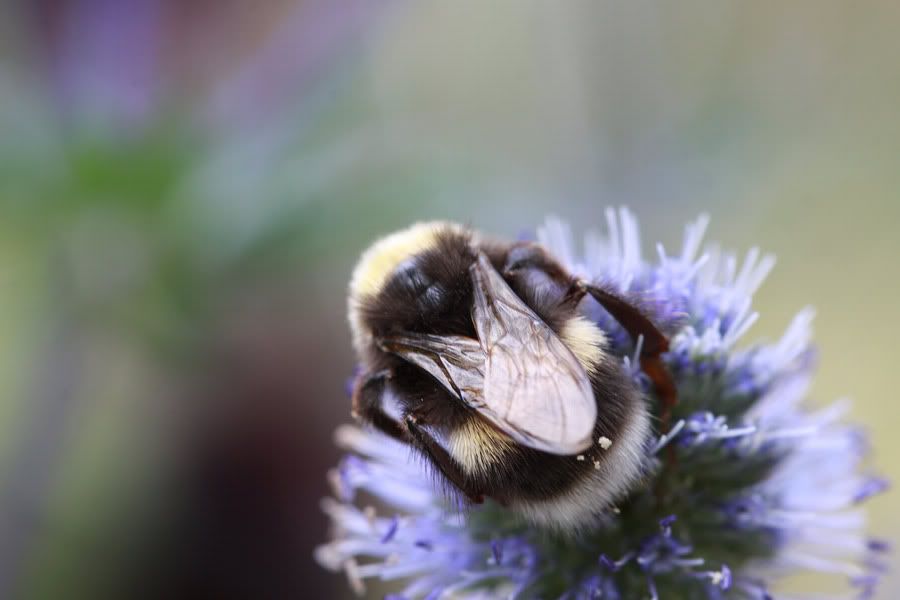 Gatekeepers yet again… They must either follow me or wish to win the next series of 'America's Next Top Model'!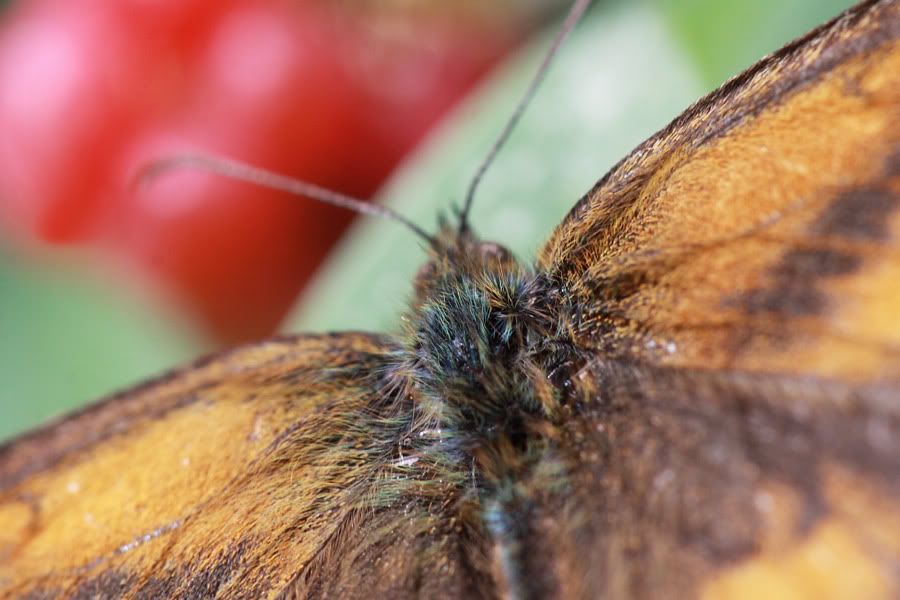 And as for that Meadowbrown Butterfly I promised I would catch… Well finally! It's a powerful flier, and likes to annoy the Gatekeepers.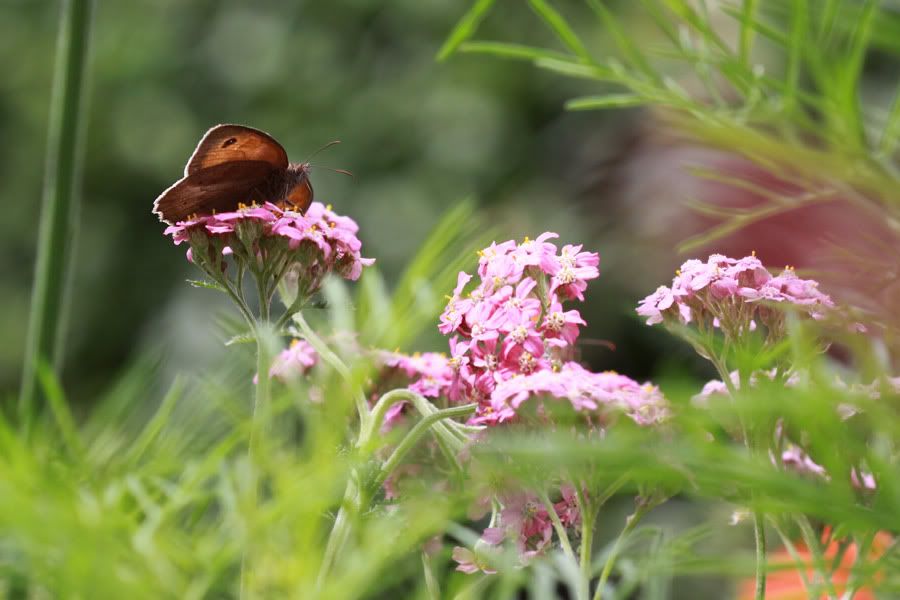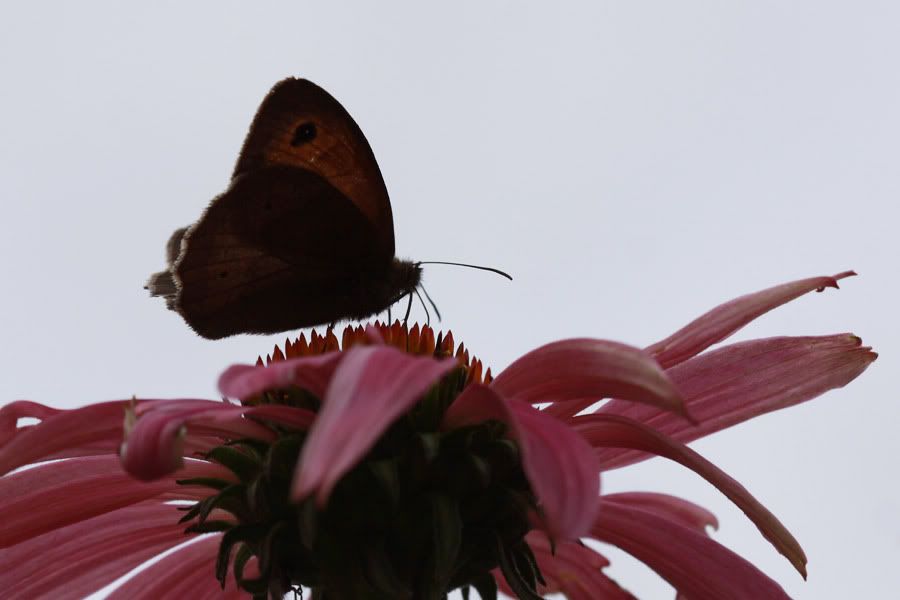 The Crocosmia is beginning to flower and seems to be an attractive home to a number of different insects…

Shield bugs in different instar stages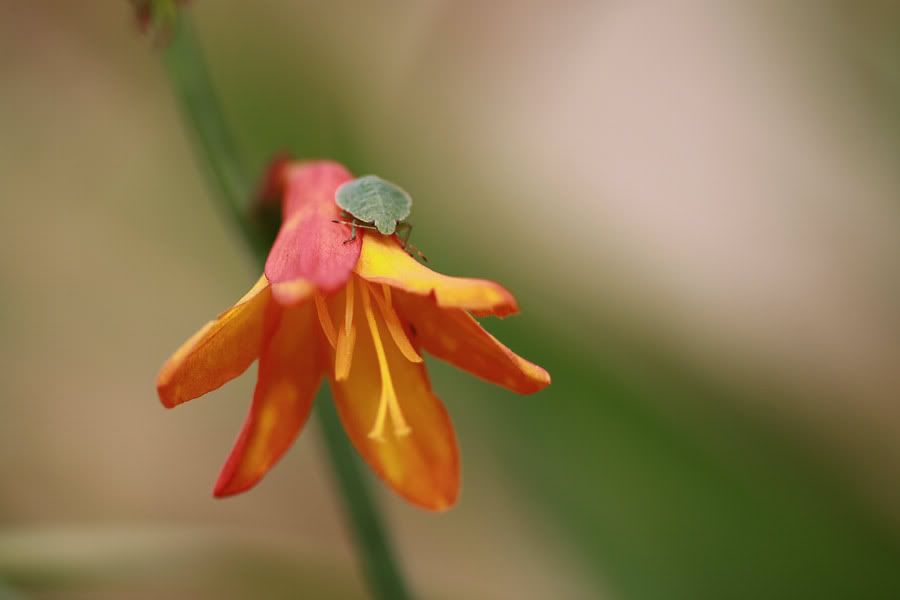 And yep, more of those Gatekeepers!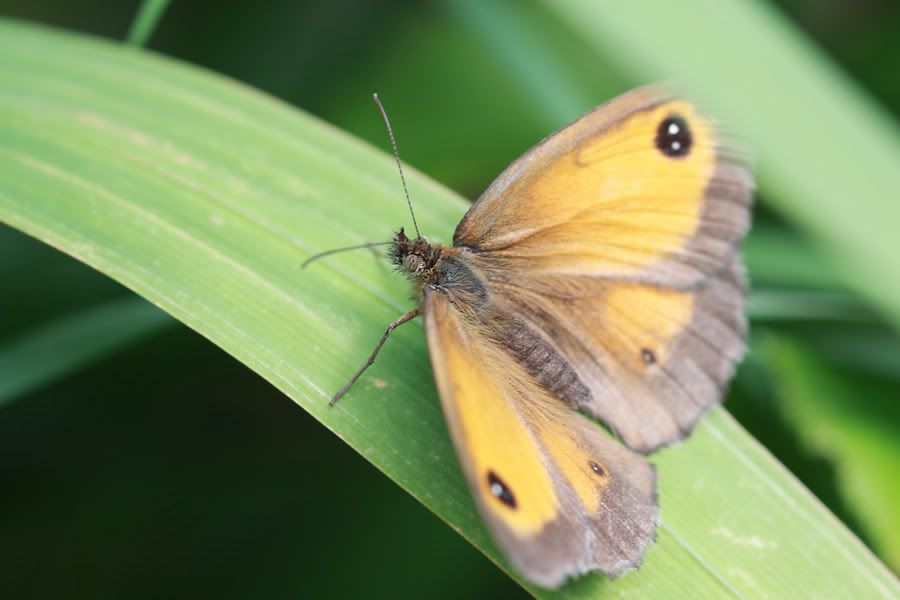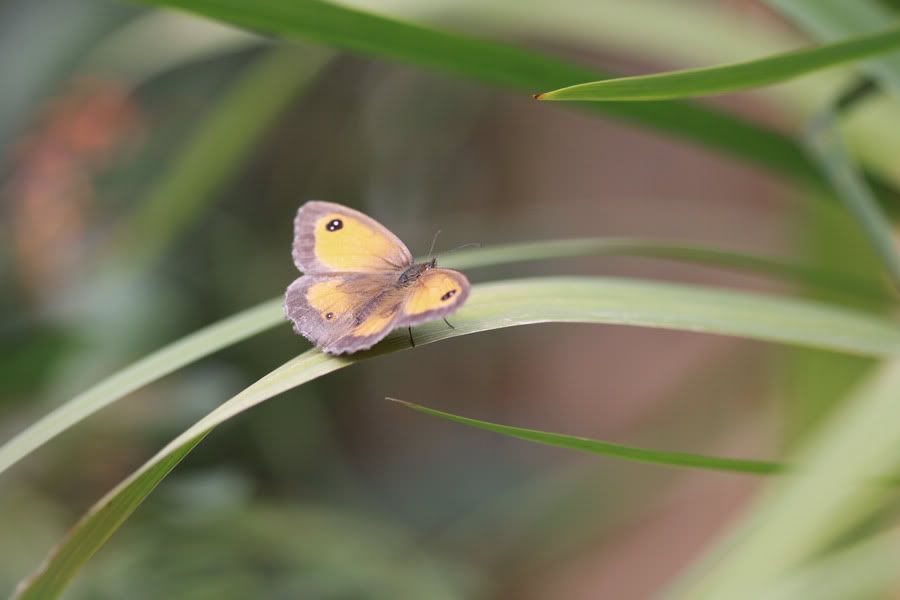 To find out what the other residents are in the Crocosmia, you'll have to wait for another blog post!