Yep, it's that time of the month once more to take a look at the garden… Perhaps next year I will pick certain areas and photo only them to see how they develop throughout the year. This could lead to some rather boring shots because inevitably it'll be the shady areas where I concentrate very little effort… I am trying to mend my ways, but it's taking time.
Most shady plants seem to want wet shade, but my main shady area is dry shade thanks to a privet hedge and Cherry tree (there is also a Photinia 'Red Robin' there but I'll be removing it sometime, it's just making an already shady area even more so, plus it has very little interest for wildlife). So, any ideas for dry shade plants for all season interest?

Flat-Topped Aster dominates one half of the 'New border' and Verbena Bonariensis adds small splashes of purple/pink.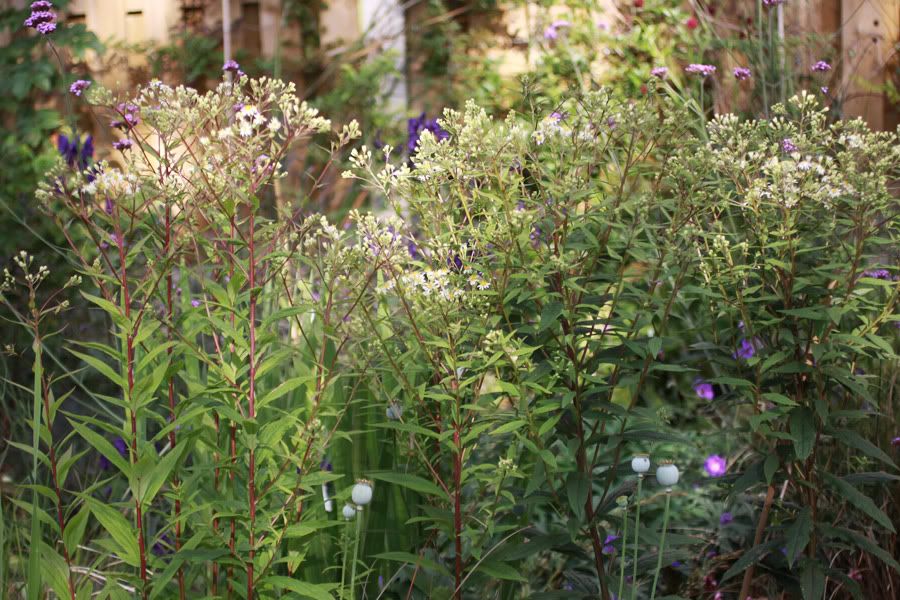 There's a lot of blueypurple happening at the moment. With the poppies gone it's amazing how different the border now feels. Because the poppies took over, they stopped the other seeds growing, so the Nigella, Californian Poppes, Cornflower and such as all very small and spindly. Hopefully next year I won't quite have the same problem!


I am very pleased how well the Verbena have done which I planted as rather small plants. I think I might need to thin things out a little, the large Geranium at the back on the left (currently hidden by the HUGE Nicotiana, Gladioli, Monkshood and Pheasant's tail grass) seems to have some moult//fungal problem and I suspect there isn't enough aeration in the back corner.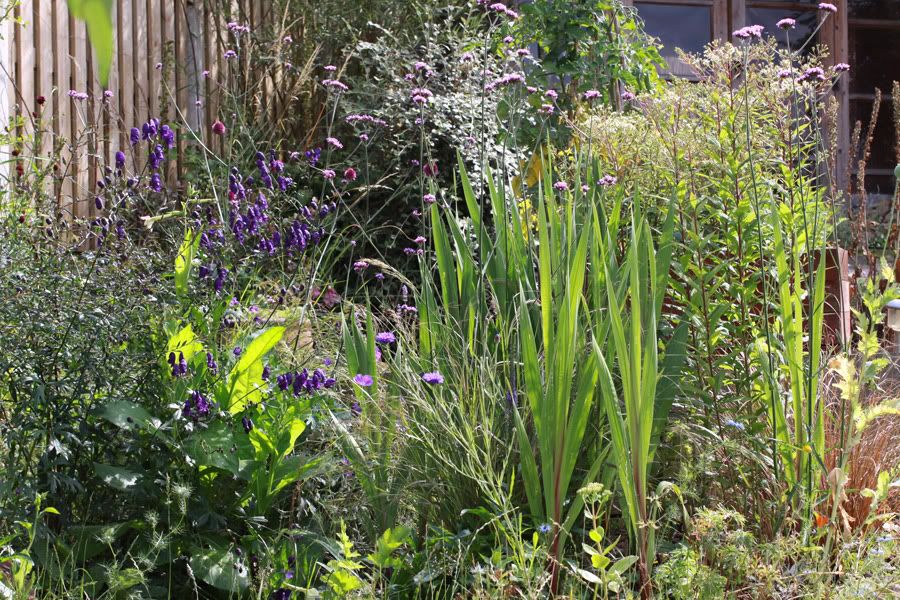 When I planted some salvia earlier in the year this branch broke off, I roughly placed it in this pot with some soil from the border.
A few months later and I have a new plant.

Tough love in this garden.

Or incompetent, whichever.

Basically I have no idea what I'm doing and hope for the best. And it would seem Saliva are amazing.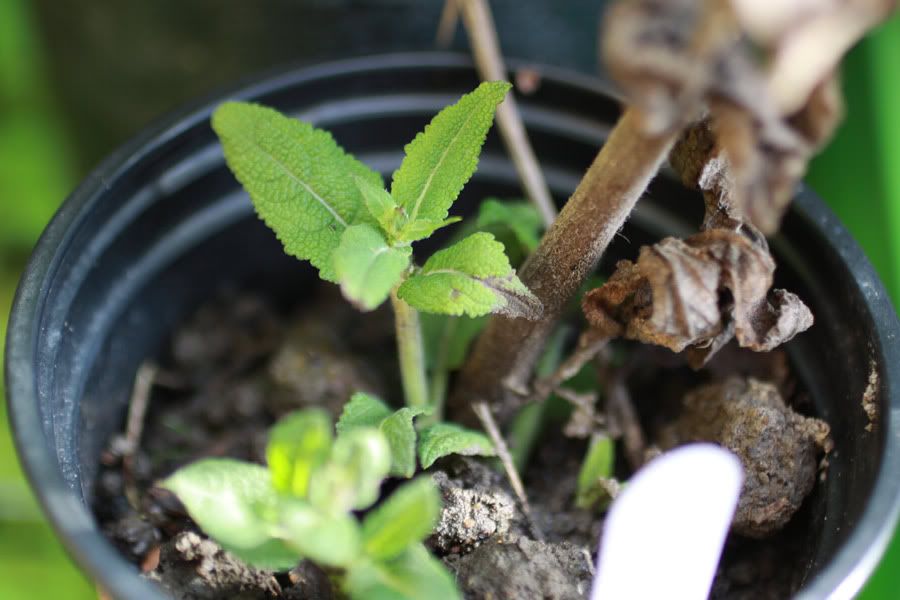 Amazing how taking distance shots can make a border look like there's nothing flowering… From this angle the Aquilegia and Alliums dominate the view yet in real life it doesn't seem that way at all.


The same border from the other side… Just so many Butterflies around, I was stalking 4 in the right border. I got up and went to the Seaholly in the left and I saw another 5! 4 Gatekeepers and 1 Speckled wood all enjoying the nectar.


Black Hollyhock attract plenty of Bees.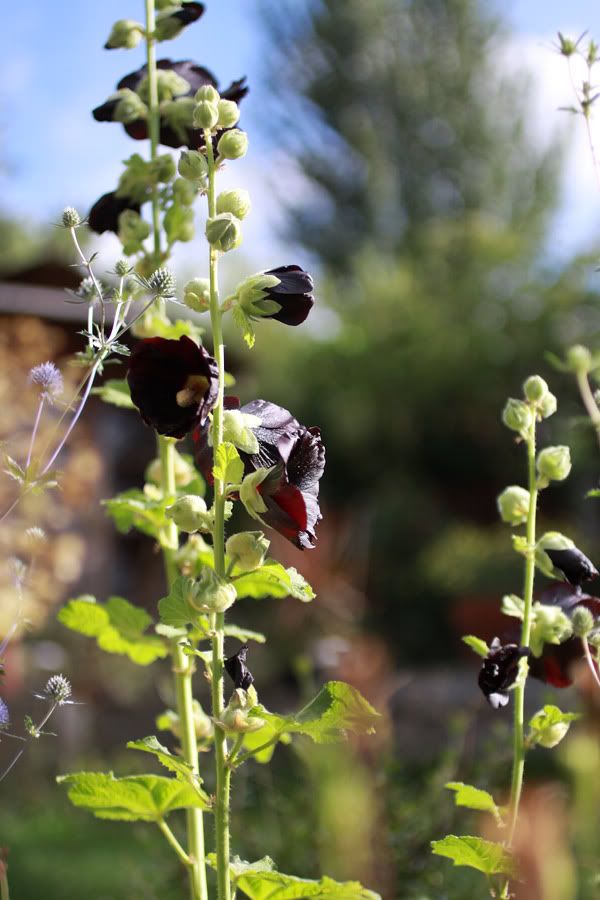 Some colour in the left border, as previously mentioned I plan on re-landscaping this over Autumn/Winter.