With the continued warm weather the Bees have been busy on the Cosmos still… Numbers are beginning to reduce, Hoverflies are gone as are the Butterflies.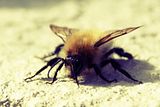 I regularly catch them sunbathing on our wall… I assume to warm up in the sun?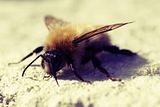 They must be tired by now… I will most certainly miss them over the coming months... I love seeing them around and they make all the hard work so worthwhile!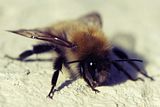 This lady, I assume is looking for somewhere to hibernate and start a new nest next year… She was enormous and I was a little worried to get too close…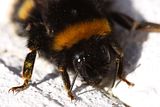 The Cosmos has proven invaluable for the Bees, especially now there is little else in flower… Definitely need more Asters and Cosmos for next year :)