This Nursery Web Spider sure is a big beastie… It's one of those situations where you see the spider, your stomach lurches and if you're so inclined you begin to scream and back away… However I try to hold back the irrational screaming, swallow the lump in the throat as my curiosity takes over and instead I find myself taking photos… Whilst of course keeping a close eye on any beasties sneaking up on me at the same time.

I wasn't too bad with the spider being relatively close… That is until I looked at the photos on the computer and could see the size of the fangs. I subsequently tortured myself by looking on the internet for more photos to be sure they are the fangs and then even went on to search if they bite.
Honestly, sometimes I really do bring it on myself.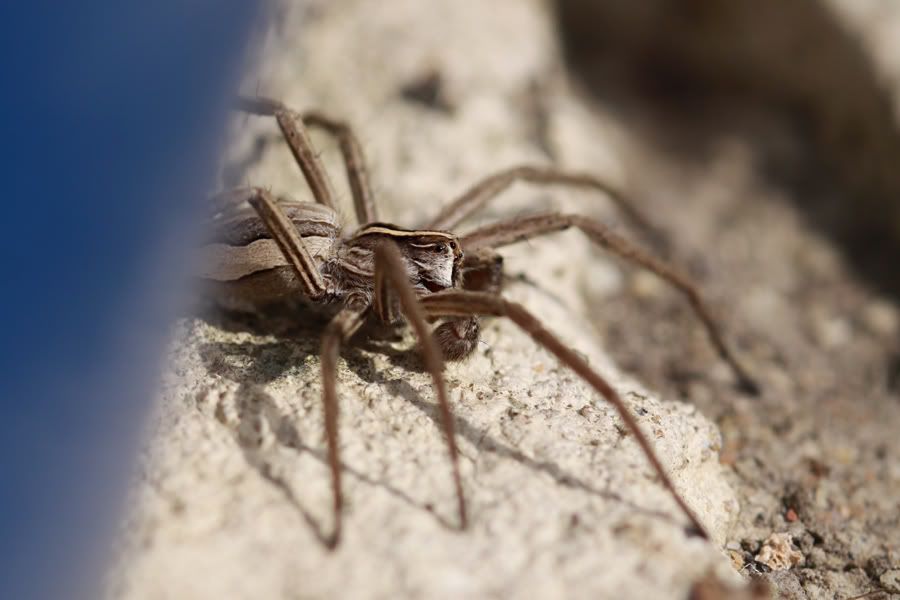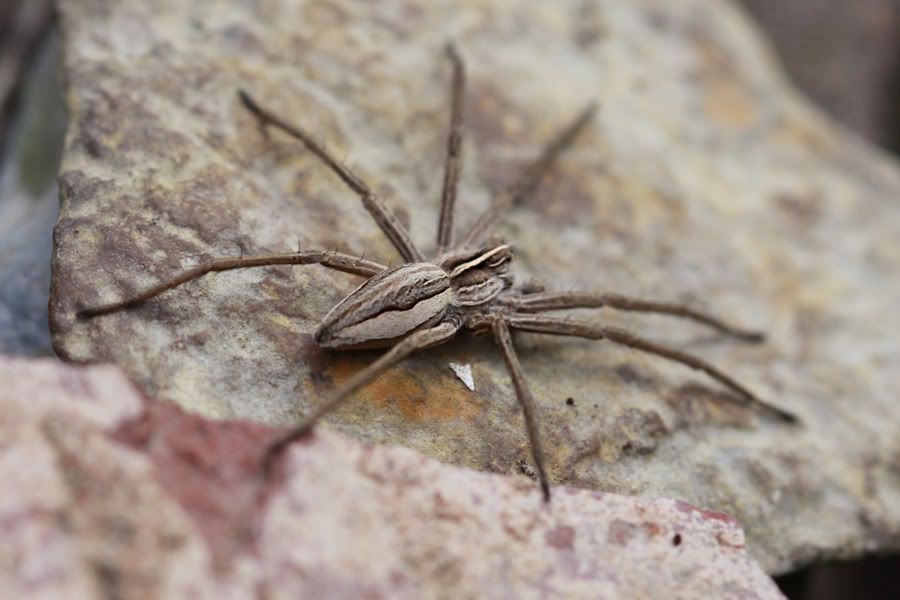 I lost sight of it, readied myself to run, and then noticed it moving through the leaves.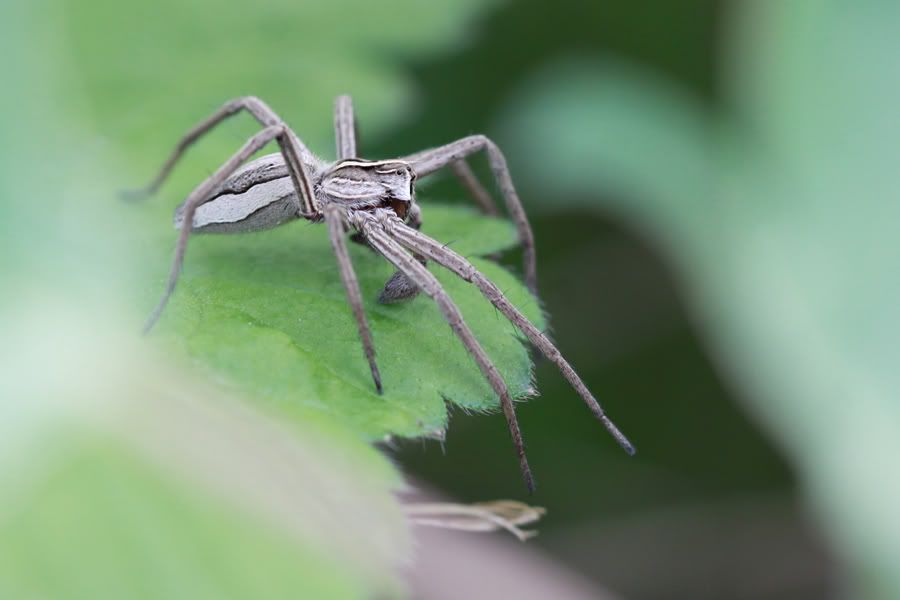 I think it was following the morning sun to warm up.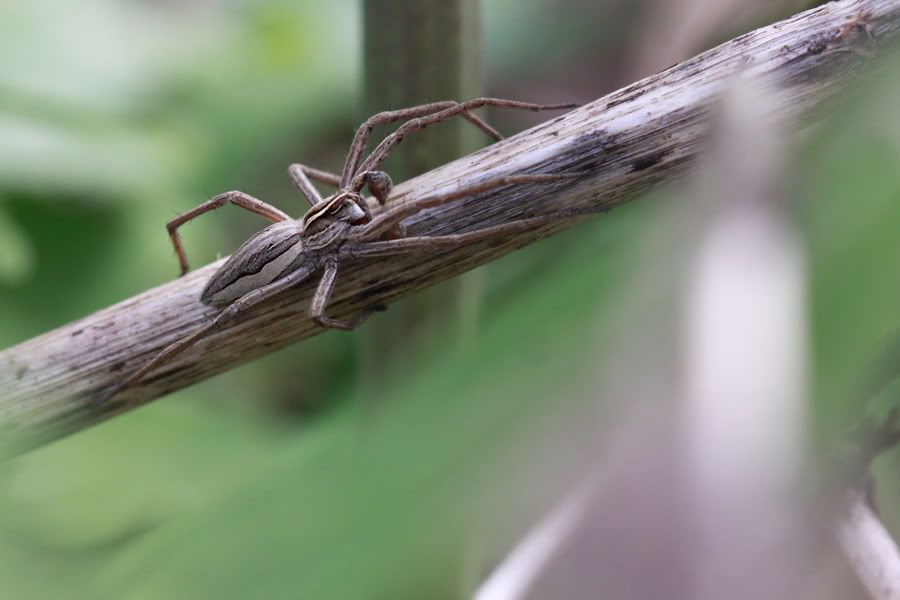 Keeping an eye on Nursery web I noticed this male Wolf Spider attempting to attract the attentions of a female… I've seen this 'dance' before, they wave their little front legs around and occasionally shake them like maracas!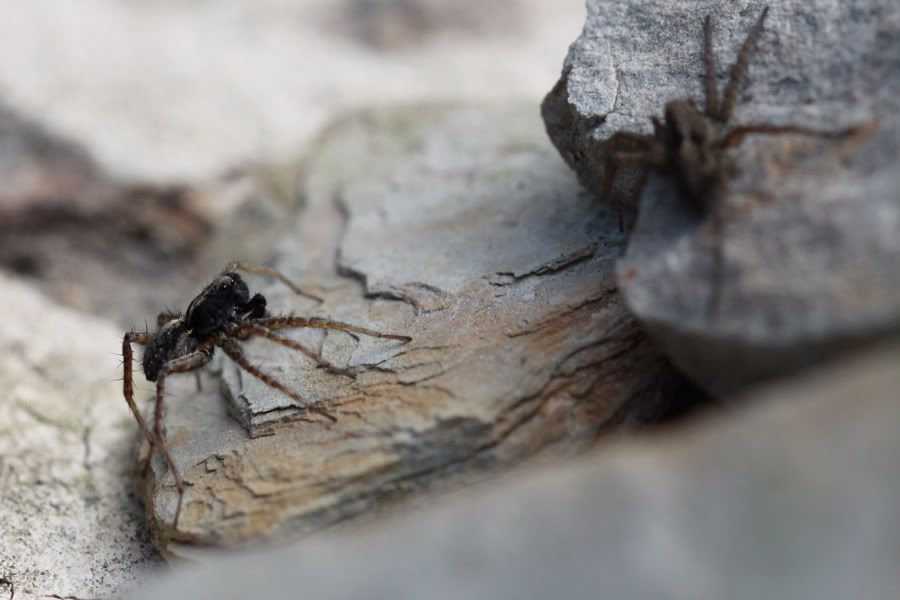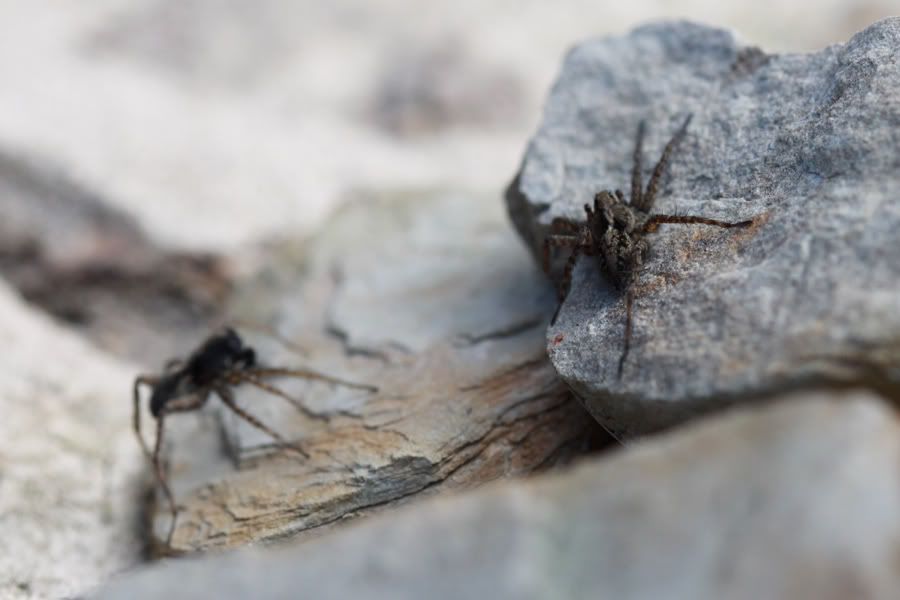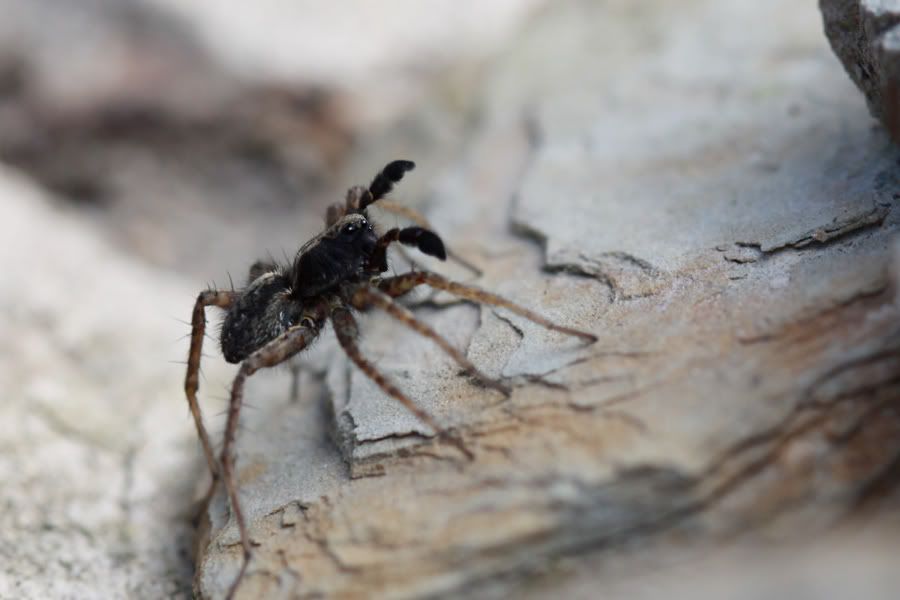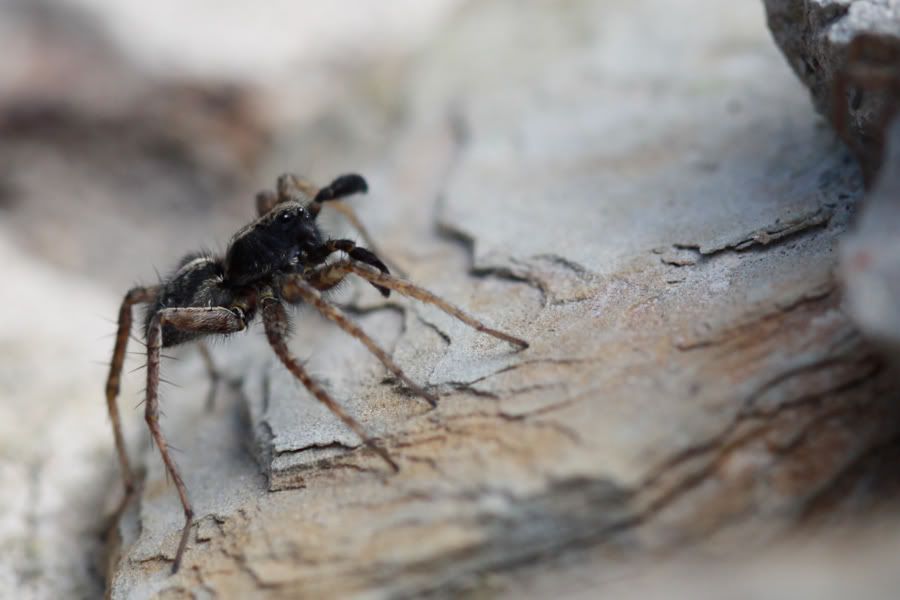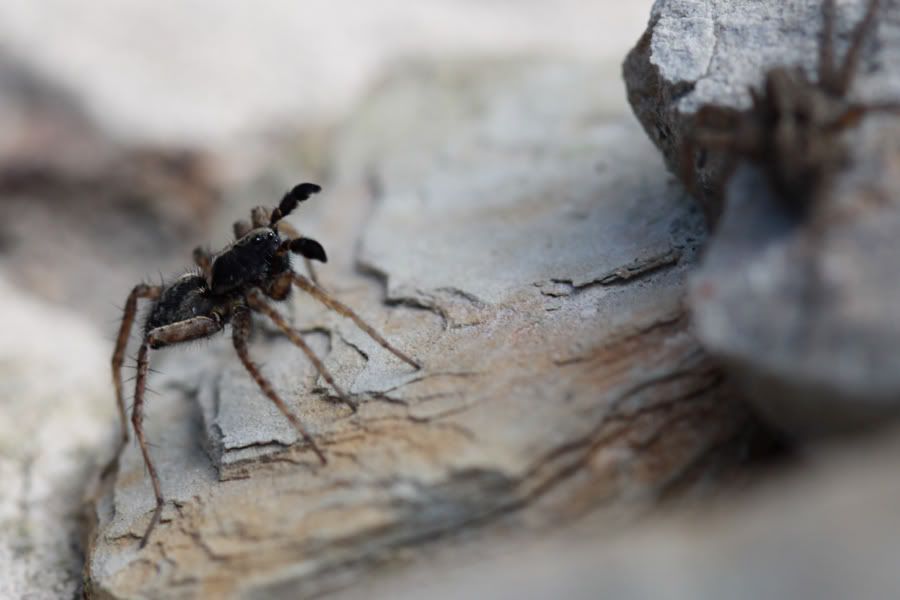 I think she's had enough…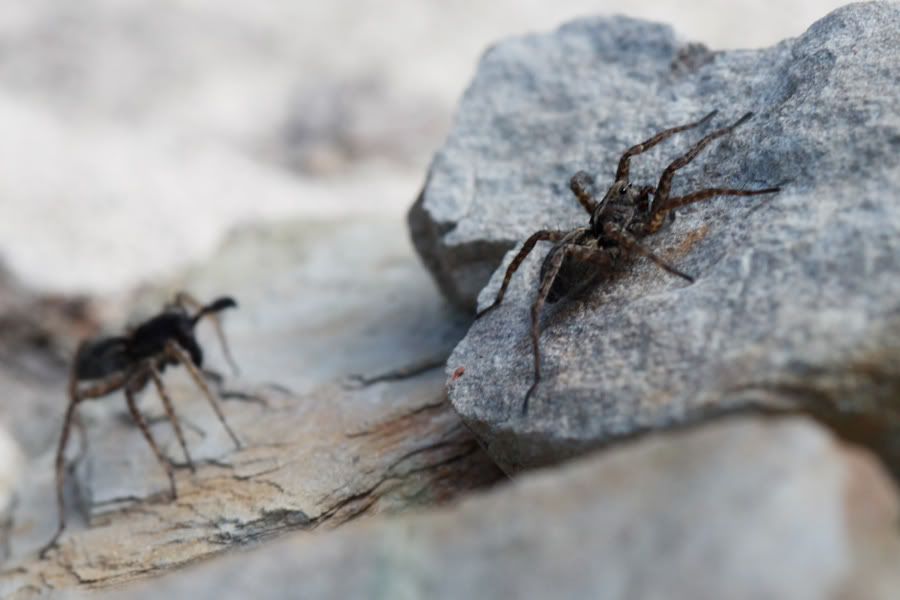 She's off!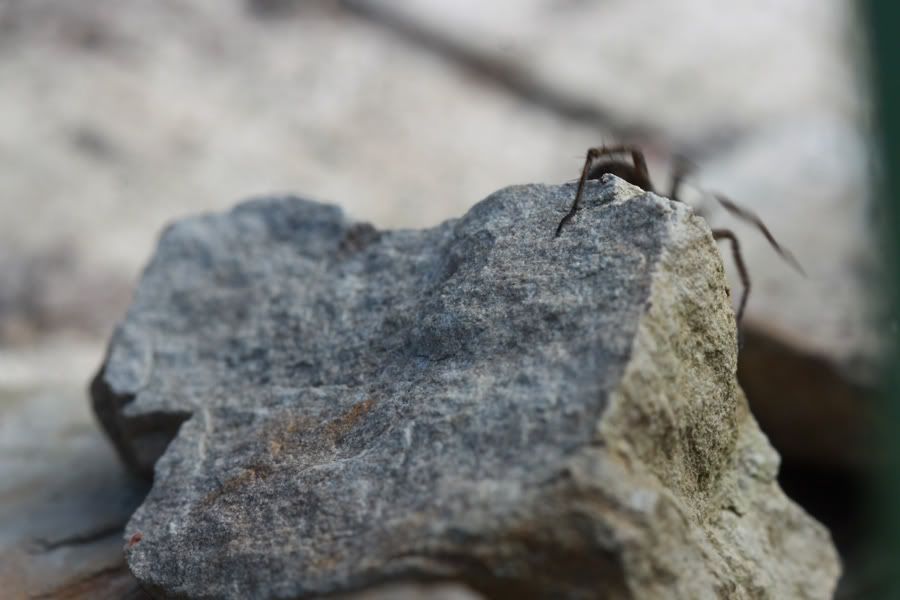 Oh well, maybe next time.