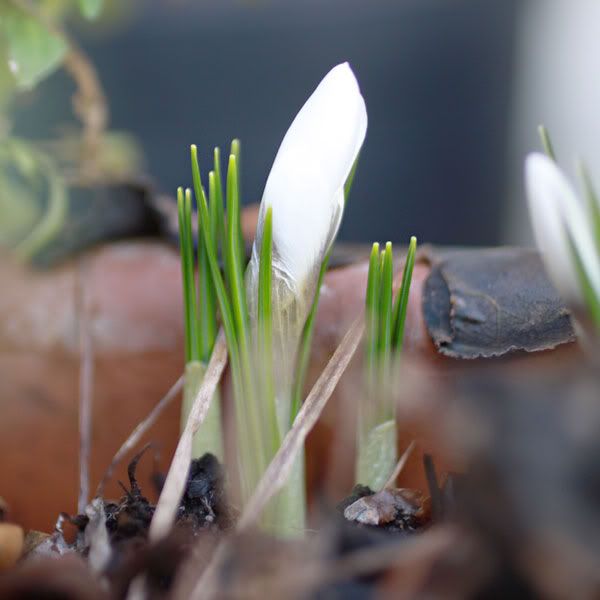 First Croci (?) are in flower, I hadn't noticed they were even about to flower and then, suddenly they were there. Last year the first photos I have of them in flower is 14th March… So we're a good deal ahead.
It's amazing how things can swing from one year to the next, even with our amazingly deep snow in December.

I hope more will surprise me soon, so I can go shutter happy again!