Since this blog is supposed to be about my garden perhaps it's time I actually posted something about it??

Let's have a look at its progression from April to August – haven't taken any photos more recently, perhaps I should?? Hmmm, not that there's anything to see anymore since most plants have died away.

First we have April: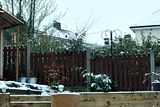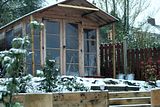 Onto May and things are beginning to flower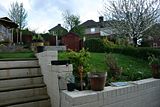 And onto July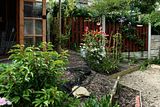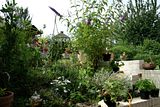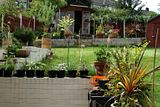 As you can see a great deal hasn't really changed, but it's a start and as the plants mature I'm sure things will get better. I plan on extending some of the flower beds and such to allow for more, but these are the more long term plans.

I have a lovely book for planting natural gardens, as I want a garden for wildlife but also something that's romantic and dreamy. So lots of soft flowing grasses, fluffy seed heads and such. Oooh it's so exciting.