Saturday saw yet more sun, wind, clouds, rain, all we needed was snow and hail and it would've been complete.

I popped out to check on the new border and pull up some more spent poppies, just as I was ferreting through all the growth I noticed this skipper right by my face on the verbena bonariensis.

It didn't move.

Into the house I ran to snatch the camera


It began to rain whilst taking the above shot… still the Skipper remained.

Amazingly it was still there when the sun came out and if you look closely you can see the raindrops on it.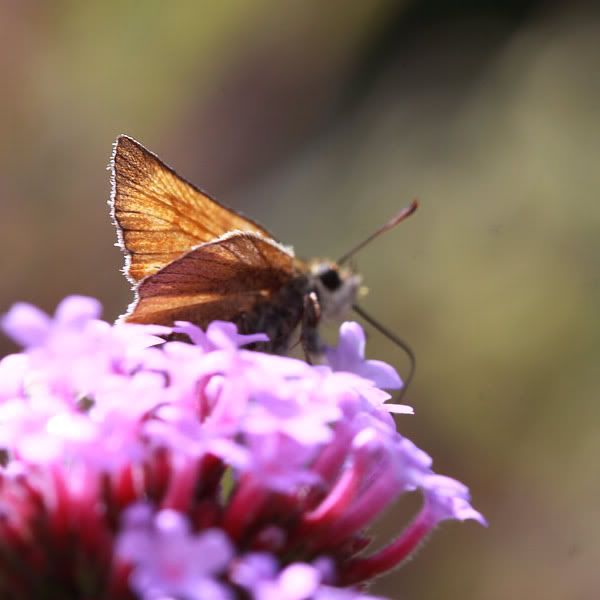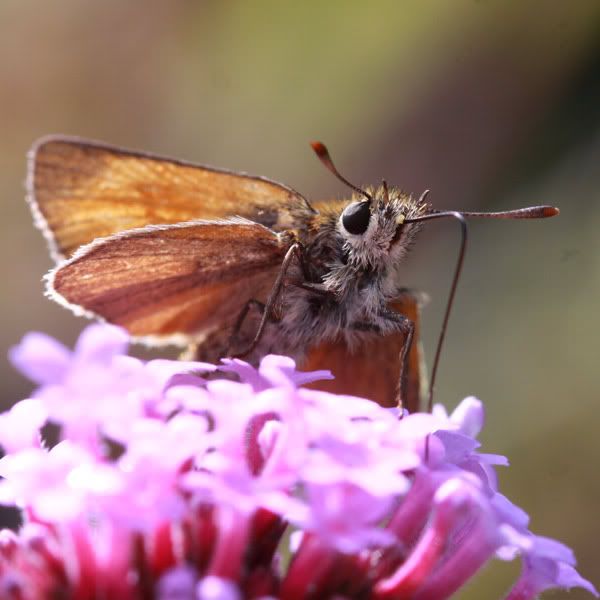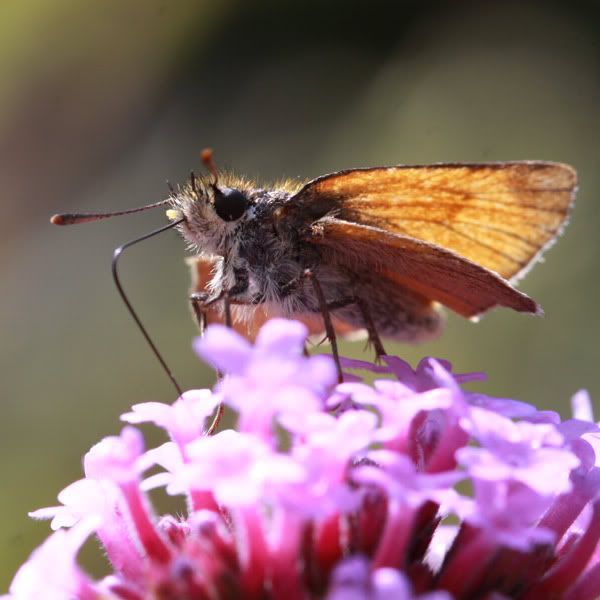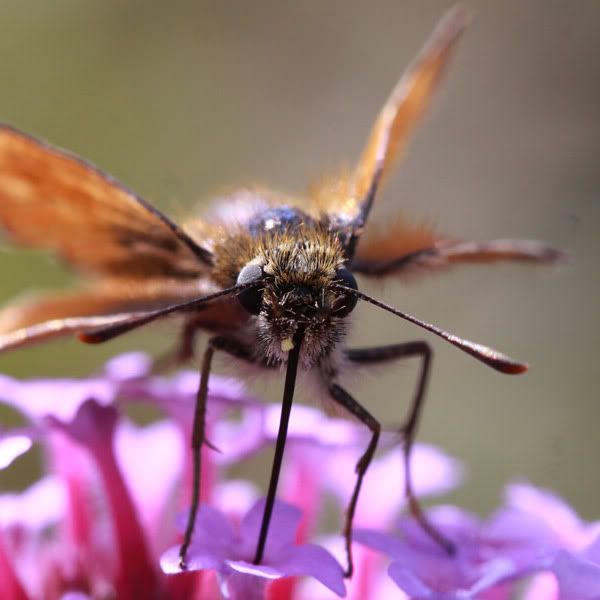 And much later, it was still there. Choosing to come back to the Verbena time and again. (wow, that Aphid looks huge!)