Snake's Head Fritillary
If you too would like to participate in Macro Monday, please skip over to
Lisa's Chaos
I forgot to post photos of my Fritillaries in flower for the end of view last Wednesday…
My previous experience has been poor, I planted an entire pack of their bulbs/corms a few years ago and not a single one has ever come up, so two years ago I was tempted by some in the green, I eventually planted them in the border and didn't expect to see them return.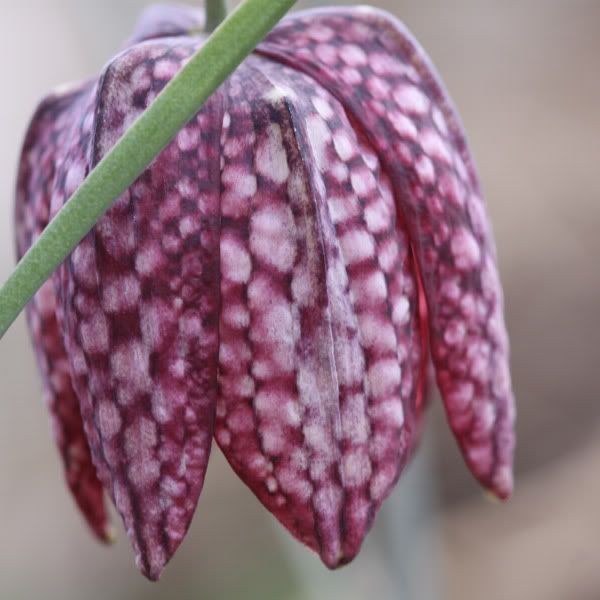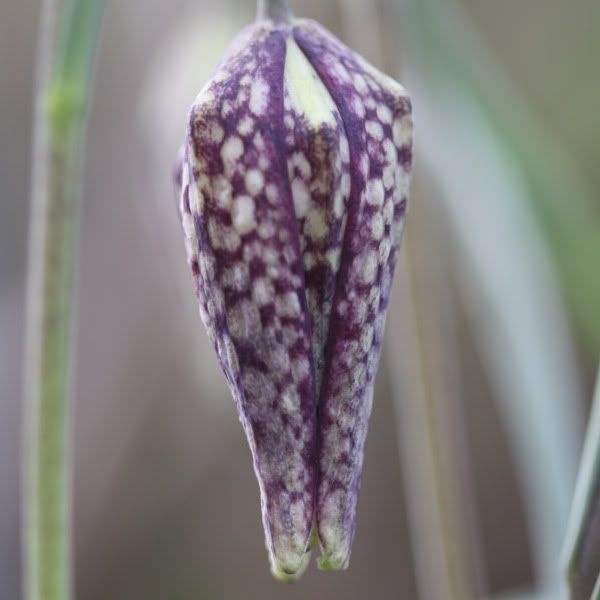 Last year I was thrilled to see them come back! So a month or so ago I bought some more in the green and have planted them in the same border and hope they too will return next year…



I'm tempted to buy some bulbs in Autumn and try my luck… Perhaps that's pushing it too far?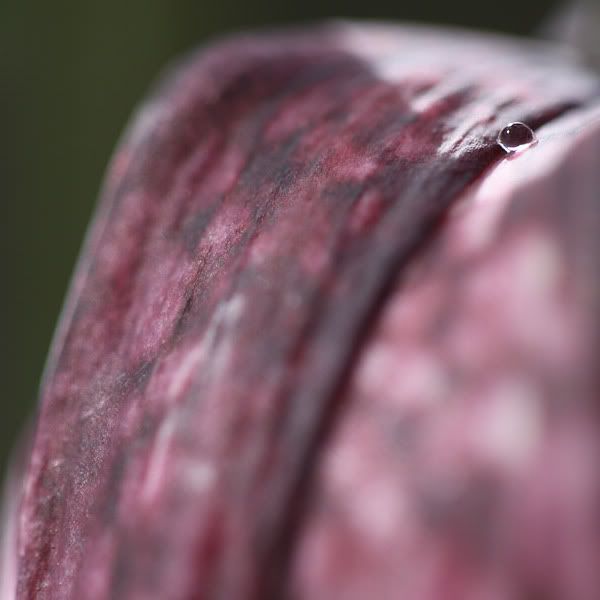 The pot I bought this year actually has a white one in it… A nice surprise, I've never seen the white ones in real life before :)