I've been busy in the garden over the past couple of days… Ok, not so busy but I do feel I've at least got started...

Early in the week I sowed some seeds; Tomato, Cosmos, Sweet Pea and Cupid's Dart... I over wintered some Sweet Peas but they do not look their best, so much for an early show!



Thursday I chopped back the Buddleja and Roses – hard! The Buddleja really needed a serious chop so I hacked away at it with a nice sharp saw… I had planned to completely remove it, but we'll see, I may leave that job for next year. I wanted to wait for a new seedling to pop up in the garden before I got rid of it, and I'm almost 100% certain I have a baby in the pot where the Irises are flowering.


Dicentra Spectabilis is coming up, I was worried I'd killed it – phew! I want to move it (and my Dicentra 'Alba'), must do it soon!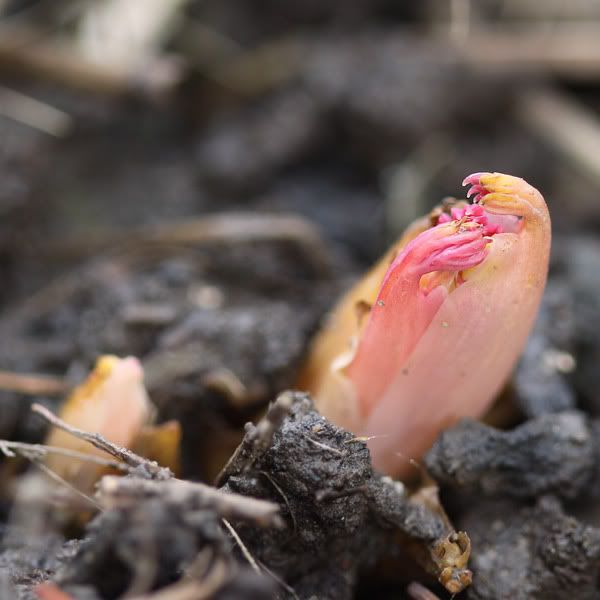 Friday Pete and I got rid of an unknown Laurel and a Portuguese Laurel… I hate getting rid of plants, especially shrubs, but I despise Laurel with a passion but it's growing in a goblet shape and seems redundant…

The Portuguese Laurel was planted in totally the wrong place, heaven knows why they planted a Cotoneaster, Portuguese Laurel and x Laurel within 3m of each other… I don't mind it, it's quite pretty but grows much too large for our garden.

So I need to decide what I'll put in their place… Pete suggested rock garden because it's a slope… But it's too shady for conventional alpine planting, so I was thinking forcing rocks into the mud forming a type of dry stone wall to allow crevices and then getting aubrieta, fleabane and such to grow in the cracks also providing homes for insects/arachnids,

I've considered putting a flowering Quince in, but feel the site may not quite be sunny enough for it. Any suggestions?
Perhaps a winter flowering honeysuckle or Witch Hazel, the only problem with that is I would never get to smell the perfume, it isn't an area of the garden I frequent in the winter, but the flowers should at least bring some colour.

Hybrid Bluebells are coming up… I cut the flowers each year so they don't hybridise with my English Bluebells… They make lovely cut flowers, the perfume is very strong!


Siberian Bugloss (Brunnera marophyllia) How bad is it that I've had this plant for years and never realised it was Brunnera??!!!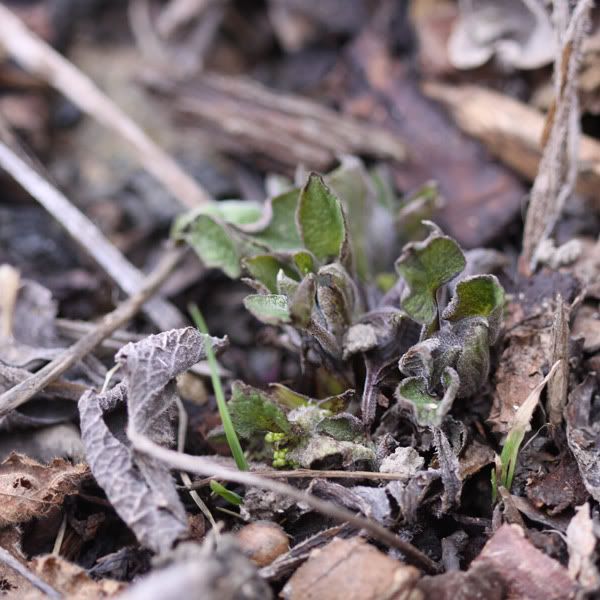 I hope you're all having a good weekend, the weather is dull and drizzly here... But after a week or so with no rain the sun and winds have managed to cause some of my plants actually needed watering... I know, crazy isn't it?!