We started the border!! Woo hoo!!

I decided we ought to at least get the turf up this weekend, snow is apparently forecast next week and over Easter, so I will not be able to get it done.

Does anyone have tips on making loam? I don't want to bin all the turf… The problem is, as you can see in the photos there's lots of thick, golden clay, no doubt this is why the grass was so poor on this side of the garden.



But don't let that fool you, it was me who did all that, after these shots I finished off the rest. Pete was really struggling. I believe he said something along the lines of:

"It looks really easy when you do it, does it look easy when I do?"
"No, it looks like you're really struggling."
"I am."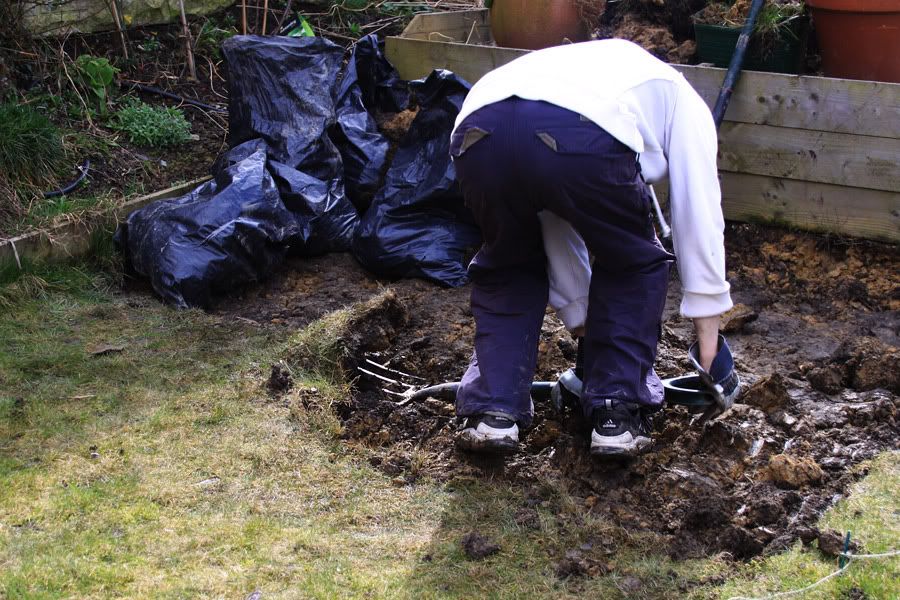 The main body of turf is removed, I need to get a lawn edger tomorrow to cut the curves. I've left it relatively small, I can always extend it in future.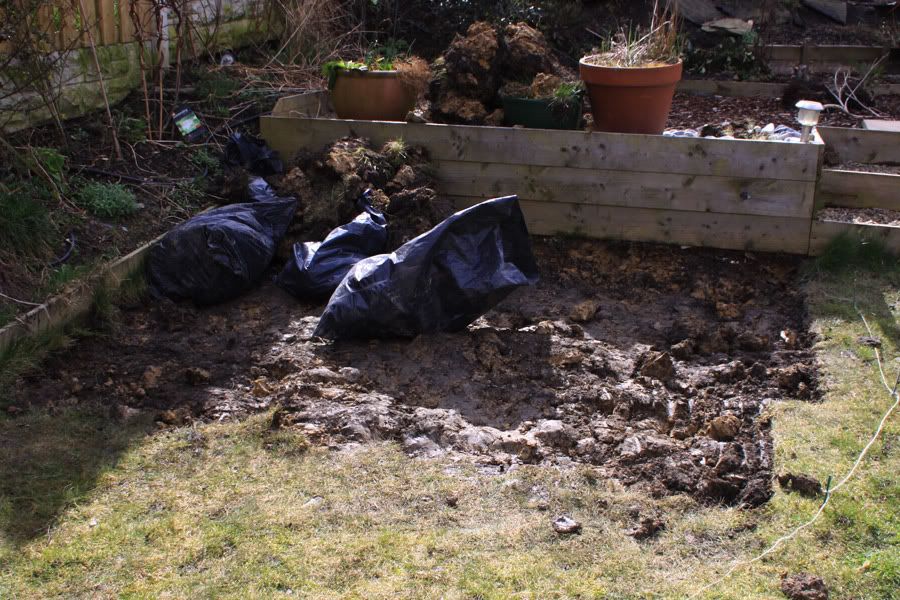 I am not looking forward to turning that clay, pulling out the large hunks and finding some way to dispose of it all.

And now for something totally random… All my plant labels seem to be pulled out of the ground and scattered around the garden… What is doing it??? I think it's likely to be Magpies or Jays… Seems odd, why have they done it? I leave them in the ground so I know where the plants are when they die back in winter. Strange and somewhat annoying.

Perhaps faeries are doing it? Pixies perhaps, it seems like something pixies, imps or brownies would do!