This evening I had another new visitor...
Perhaps not the type you want but: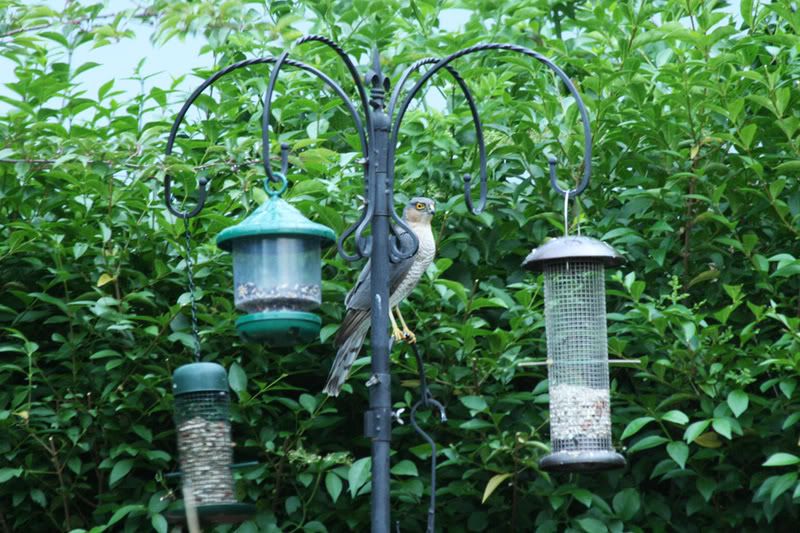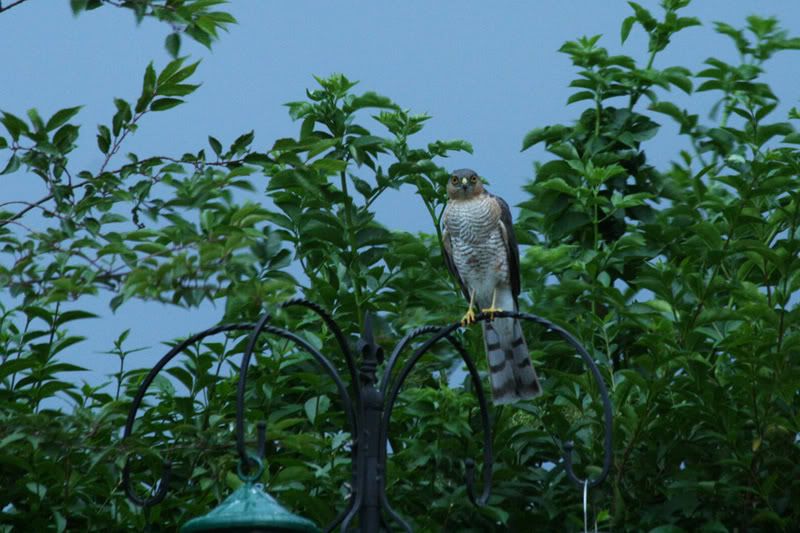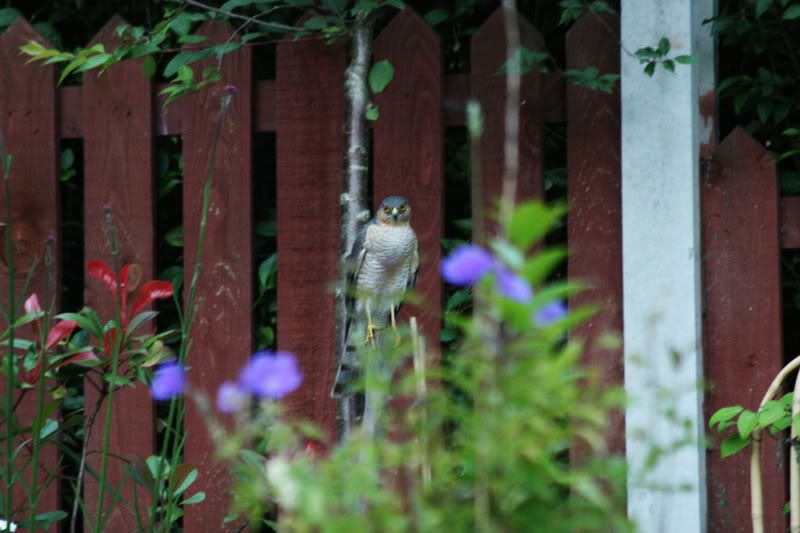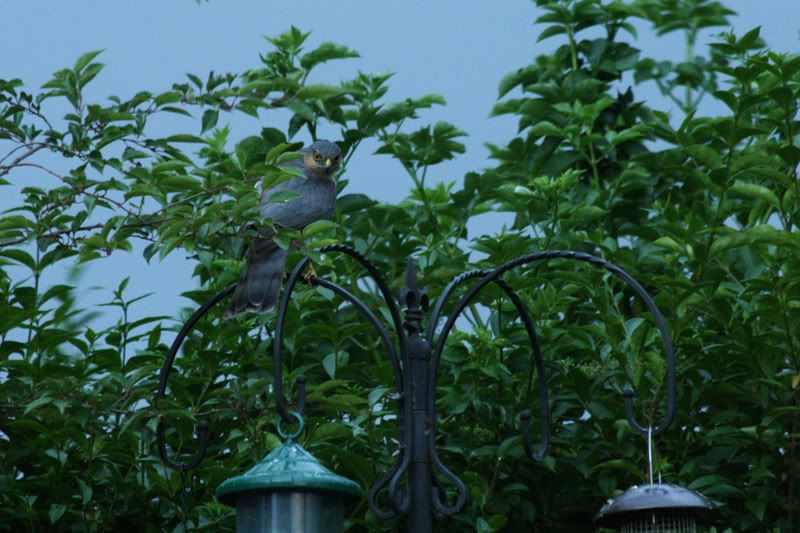 Does this solve the mystery of the dead Bullfinch? I'm not sure I want to go into the technicalities of how each predator kills, eats and leaves their prey.
As amazing as it is, I'm pretty sure I will be less than happy if it's a regular visitor. Perhaps it was casing the area, I'm not sure if there's any easy angle for it to come in at without being spotted - I hope so anyway.
Sorry about the poor photos, it had gone 9pm and storm clouds had come over although it hadn't begun raining yet. The camera was seriously struggling, thankful for IS on the lens.