Last week we had some unusually high winds, it's blown all my fluffy seed heads off the Asters and also some of the fence has come out. The concrete posts are pretty much dead – which we knew already anyway. So we've got temporary measures in place and hope it'll be ok over winter, and then it can be sorted in spring… All of them will have to be dug out and replaced I think, might as well do it all at once.

Of course it'll be interesting for my climbers I have on the fence. Hopefully I can just take the wire down with them still clinging to it, and it'll be ok.

Is it possible to dig them up temporarily and then replant??

Most of the colour in the garden is now centred around the decking close to the house…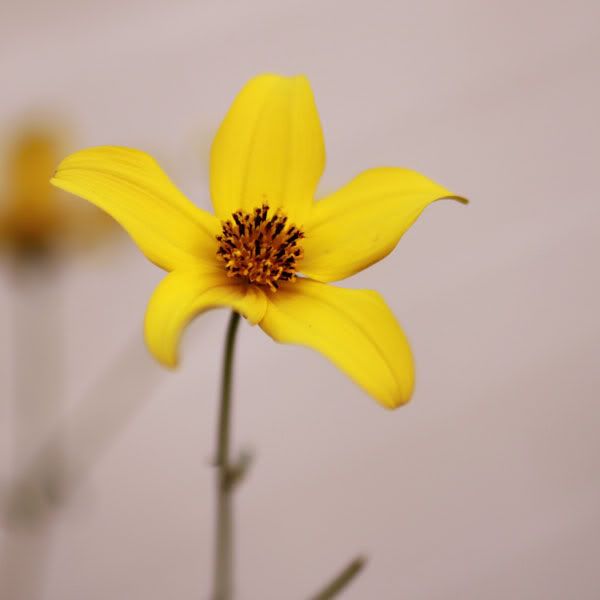 Fragile Campanula is still on its second flush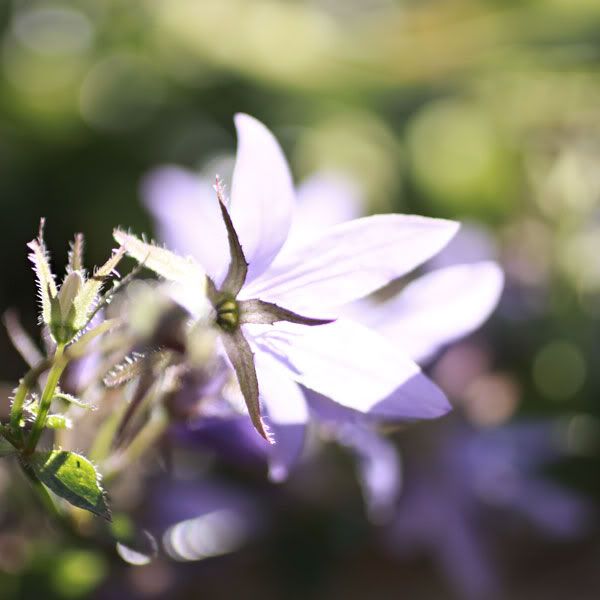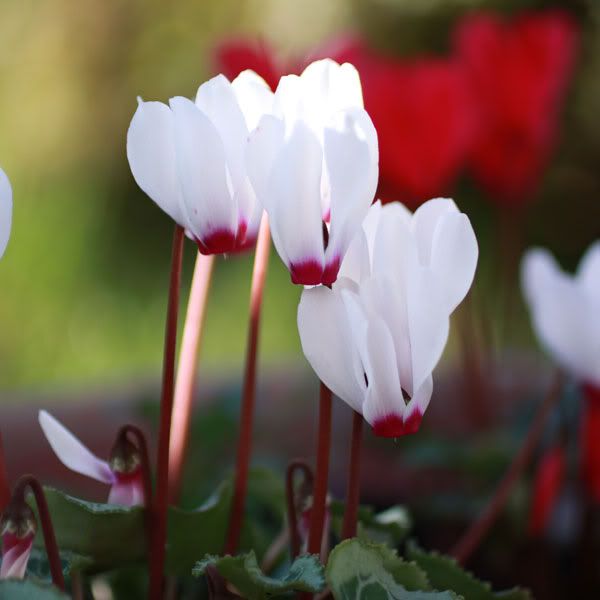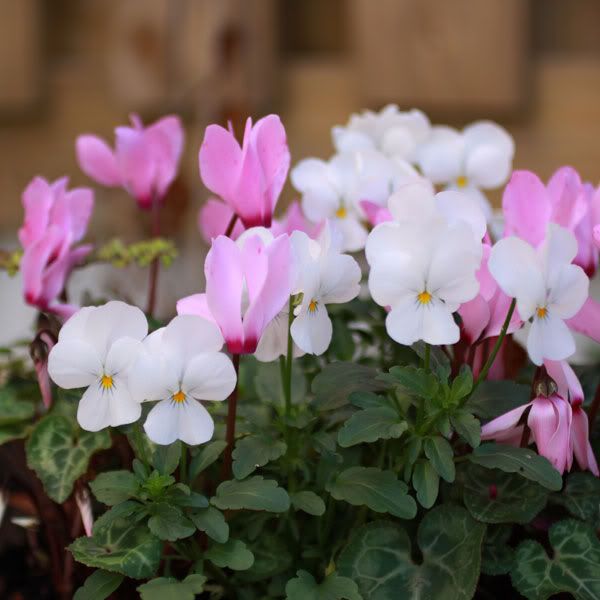 A couple of Gaura Butterflies continue to wave in the breeze.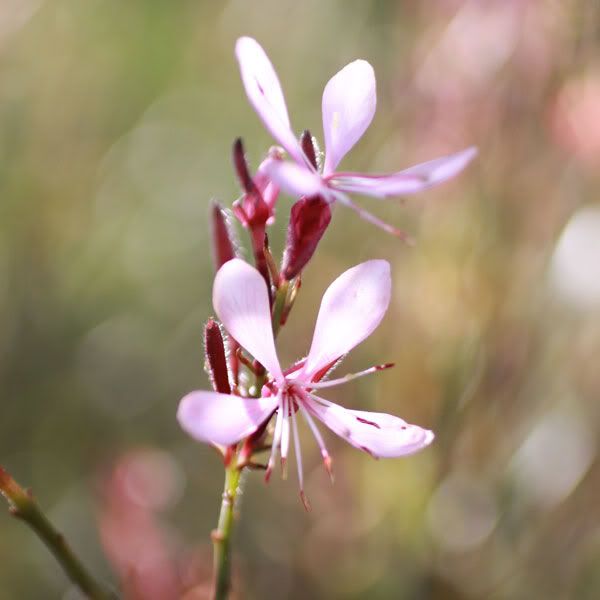 Scabious also continues to do well.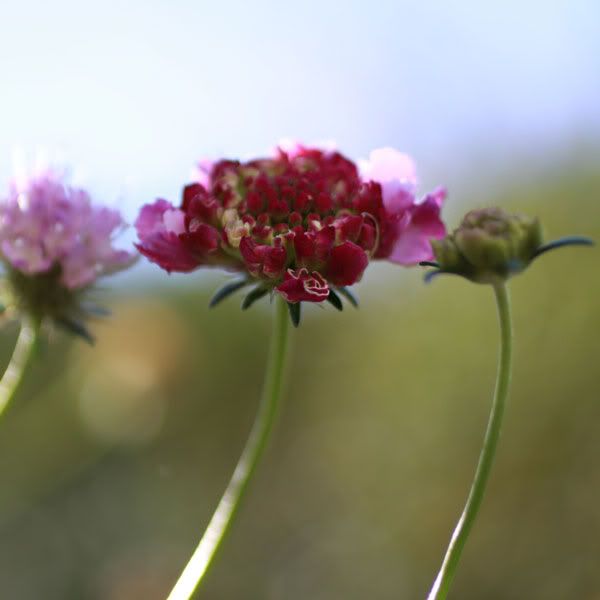 Lliatris seeds heads give some fluffy interest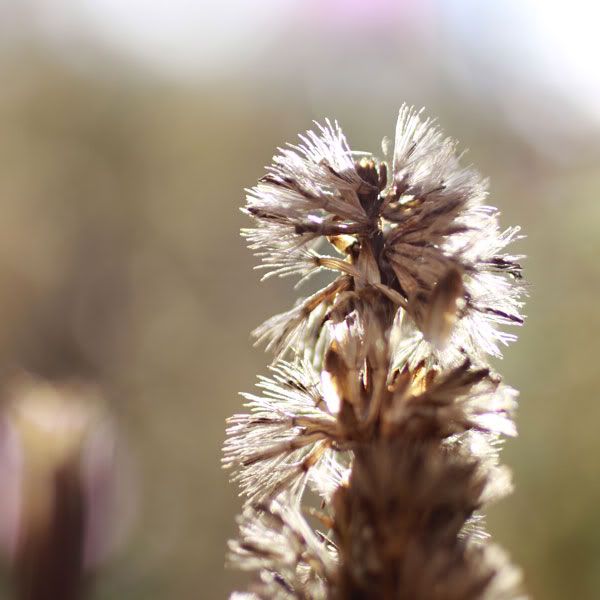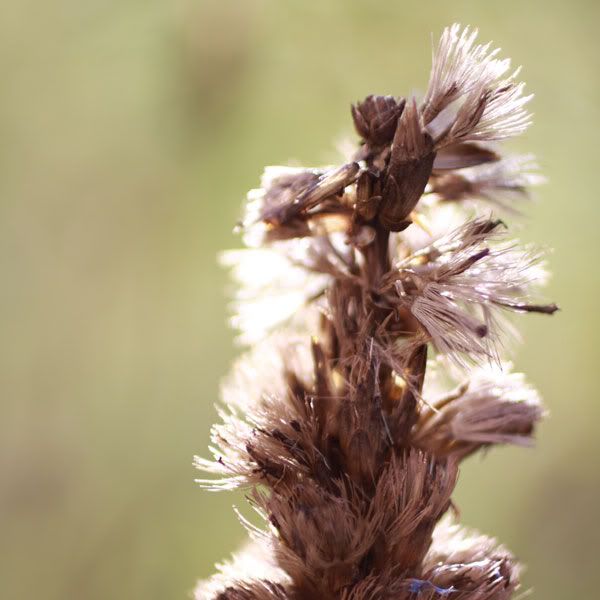 Aster 'Lady in Black' is beginning to come to the end of her blooms, soon I'll have more fluffy seed heads to photograph!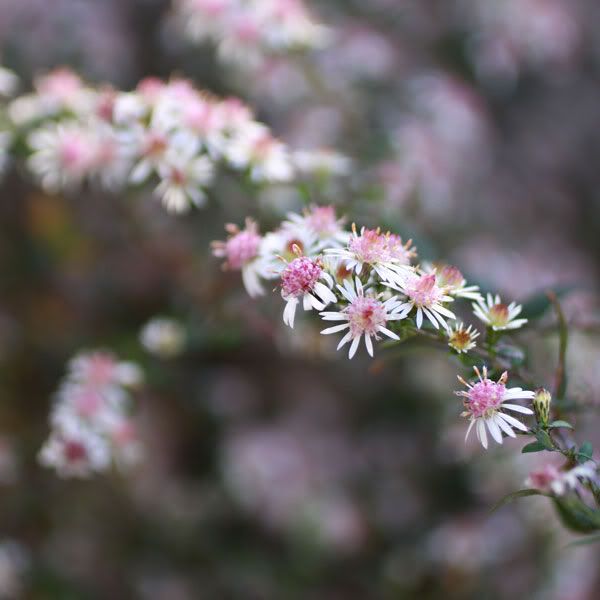 And for the star of the show! Finally!!!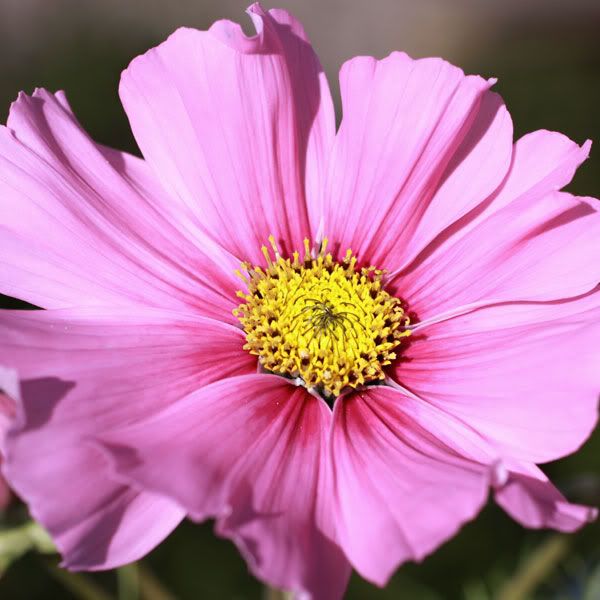 It's a clear, frosty morning... Not quite what I had hoped for on my Birthday, it was lovely and warm on Saturday. Oh well, at least it's nice and sunny/blue skies.
I have an essay due for Thursday, so it'll have to be a quiet day for me, just going out this afternoon to pick up a new car. Ha, oh yes! Most people buy themselves little gifts such as an item of clothing... No, not me!
Please visit Carol at
May Dreams Gardens
to participate in Garden Blogger's Bloom Day.